No challenge too big for Mud
Picking up a 72-tonne Liebherr 966 crawler crane from Sweden? No problem for Mud Grond- en Transportwerken from Zwolle, the Netherlands. "Of course we can," says Mark Mud when he is asked this question. In fact, he can already envision the operation, with their low loader dolly combination being used to the max.
With this assignment, Mark Mud faces a big challenge, as the transport has to be carried out at very short notice and knowing that there is no time to wait for an exemption in Germany However, Mark Mud firmly believes that no challenge is too big. Finding solutions to satisfy the customer is what Mud Grond- en Transportwerken is known for. This exceptional job showcases impressive statistics, with a combination of 10 axles weighing a total of 107 tonnes. It measures 4 metres in width, 25.75 metres in length, and 4.20 metres in height.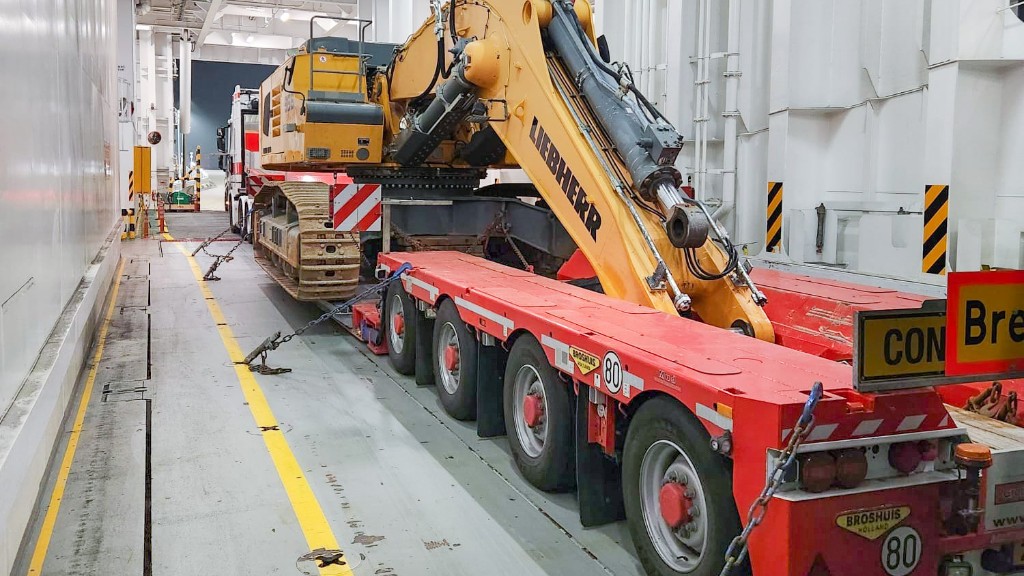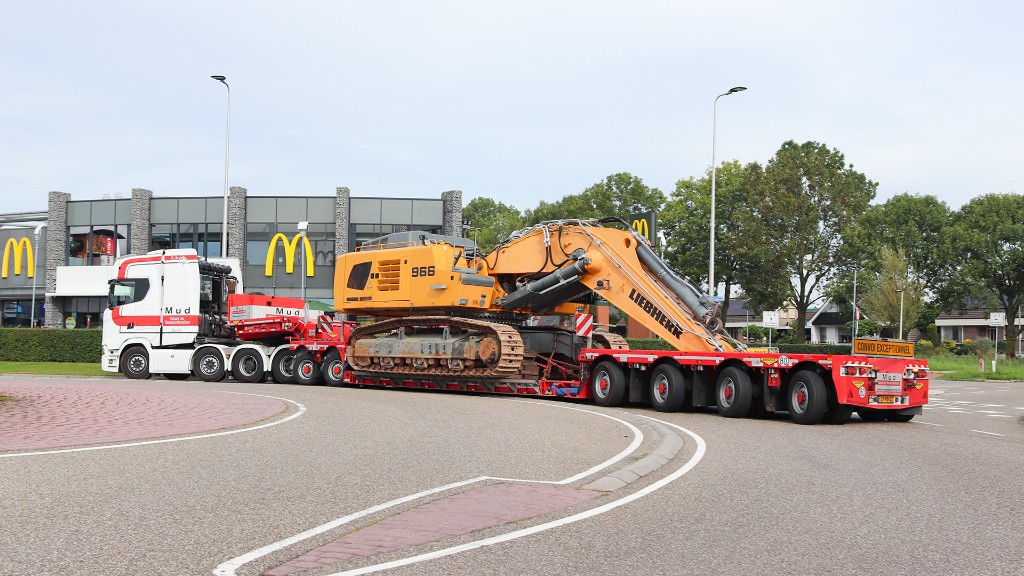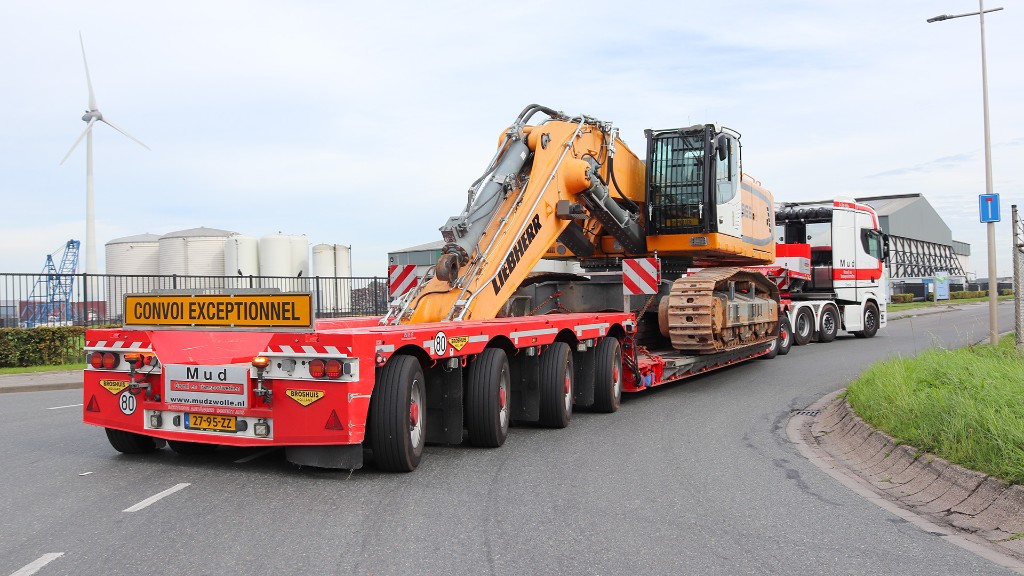 "This low loader really can do everything, is simple and therefore safe to operate. Using the remote control, the gooseneck and dolly are removed from the low bed in no time and the heavy tracked crane can be loaded. Even when driving up this crane, the trailer does not budge. This shows that this low loader is a real powerhouse," says Mark.
Since obtaining a German permit at short notice is not possible, the only option is to transport the entire combination by boat. With a width of 4 meters, it is a challenge to fit and measure on the boat, but thanks to the auxiliary steering, the combination is placed swiftly on board. Beginning from Gothenburg, the transport will then proceed by water to Zeebrugge, after which it will continue by road.
Despite the heavy load, the low loader follows the truck very smoothly, making the journey to Kampen an easy job. Upon arrival at Hoeben Metalen in Kampen, the 72-tonne Liebherr 966 crawler crane is unloaded with ease from the trailer, showcasing its sturdy construction. The trailer remains firmly in place and does not budge.

2+4 LOW LOADER DOLLY COMBINATION PL2 HD
Pendular axles (PL2)
1x extendable
Fifth wheel load 25t
Tare weight ca. 27,8t
Bogie load 72t
Load capacity app. 70t