Read more
Trailers for compact, medium and heavy con­struc­tion machinery
The construction machinery market is literally and figuratively always on the move. More and more large and complex projects require increasingly innovative and larger machines. To transport these machines from A to B, you need the right transport solution. Broshuis offers semi low loaders and low loaders for a wide range of machines for construction, earthmoving and infrastructure.
What will you transport?
With the wide variety of machines; such as excavators (both tracked and wheeled), wheel loaders (also known as shovels), crushers, dumpers, milling machines and tractors in various weight classes, it is important to have transport solutions that can be flexibly deployed.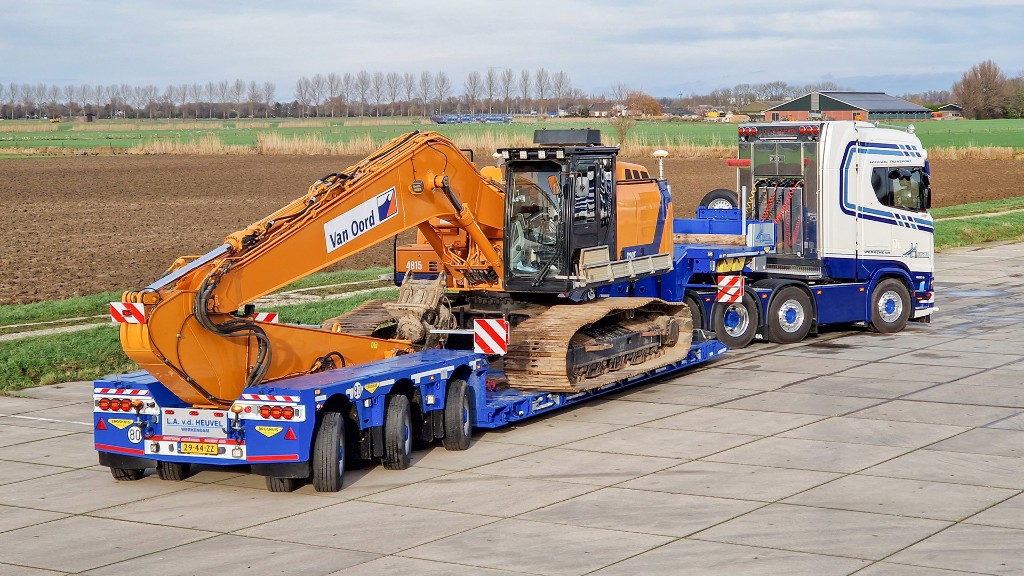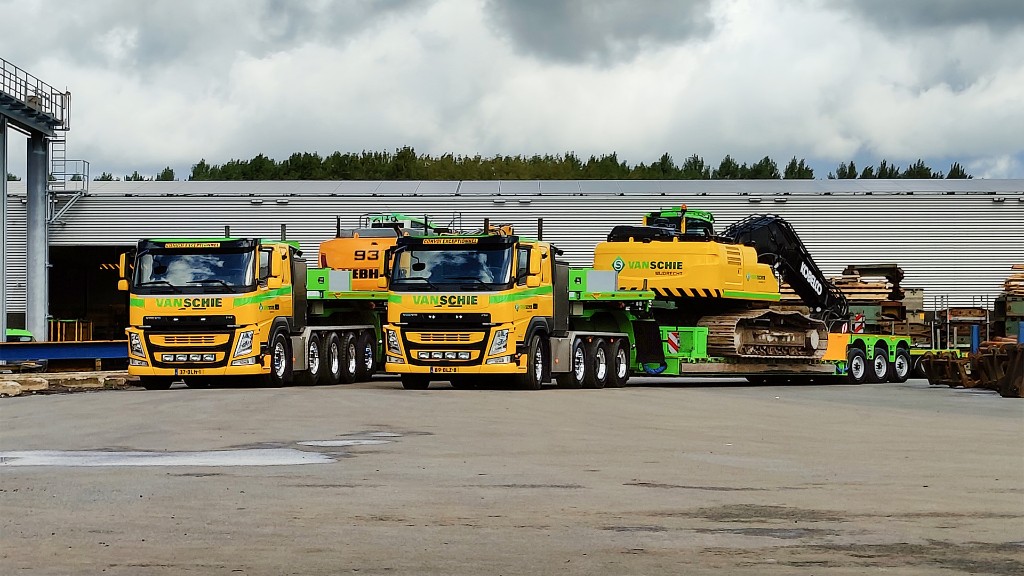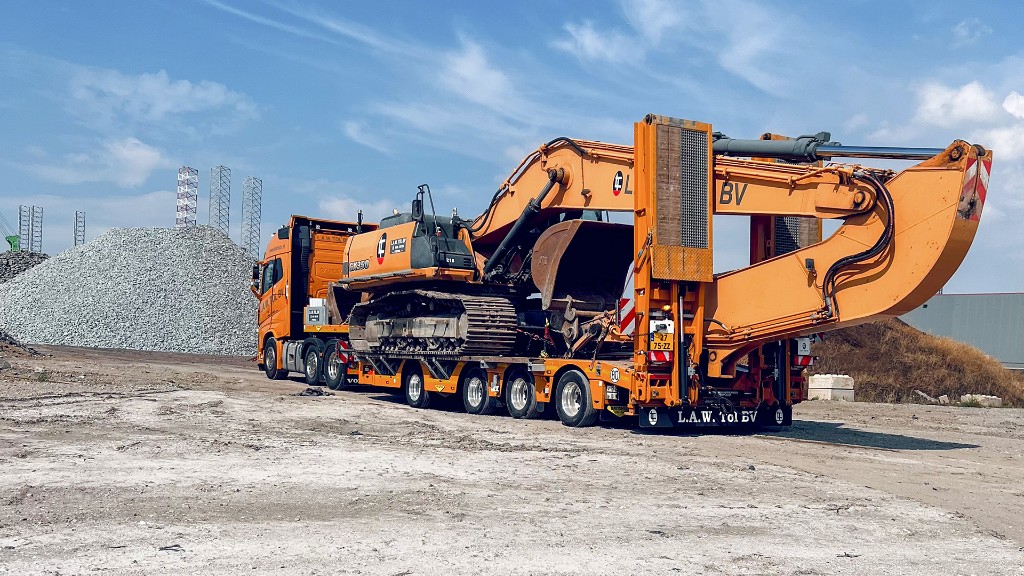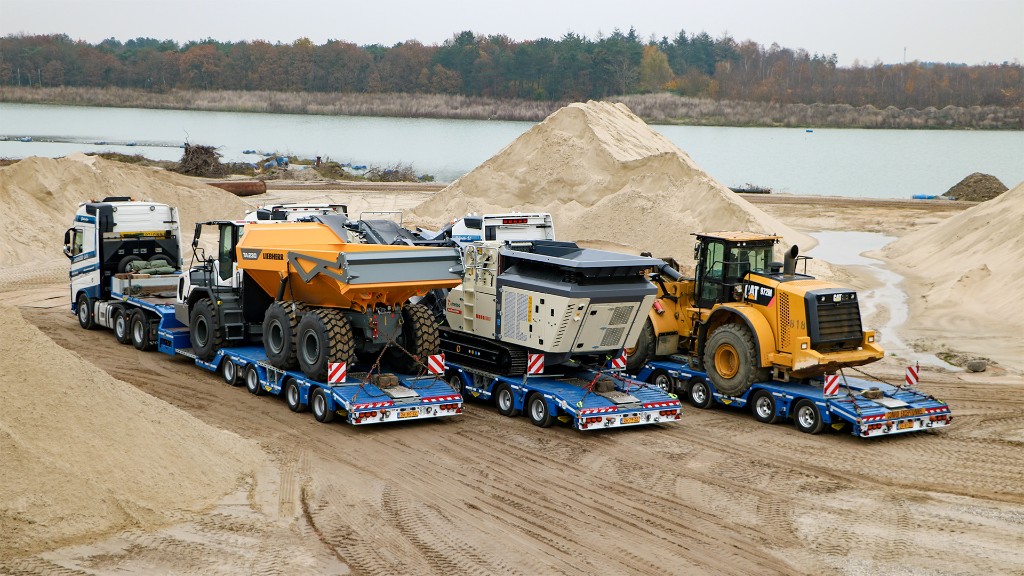 Our semi low loaders are true all-rounders for this purpose. Available with wheel wells, crane arm recess, (hydraulic) ramps and/or widening supports, so you can easily adapt the trailer to your load. From construction sites, along busy roads to city centres, as a transporter in construction, earthmoving and infrastructure, you go everywhere. Thanks to our SL2 independent suspension and PL2 pendulum axles, you will be very stable on all terrains and the load will always stay straight. You are also able to jack loads with these vehicles.
For machines that are too high for transport on a semi low loader, we have a wide variety of low loaders in our program. From 1-axle low loaders to complete 8-axle dolly low loader combinations, we offer a transport solution for every load in this industry. Our 2- and 3-axle low-loaders can be equipped with conventional beam axles, SL2 independent suspension and PL2 pendulum axles.
We would be keen to advise you.
Technical solutions
References
#BROSHUISONLY
Maximum grip due to grip strips
To get more grip when loading and unloading the construction machines, the wheel well is equipped with grip strips. These steel plaster strips are attached and welded over the full width of the wheel well. This offers maximum grip whilst extending.
Reinforced cargo bed
We have installed extra reinforcement in the shape of a cloverleaf under the chequer plate cargo bed. This prevents the bed from being deformed due to frequent movement on and off the trailer by construction machines. You can be assured that the trailer is robust.
To close the wheel wells, we have now designed an extremely light filler piece.
This fill piece is lighter and easier to handle than the hardwood variant. The fill piece is 18% lighter and can support no-less than 35% more load than the hardwood option.
We have specially equipped this ECO ramp with a crane arm recess. This way, the crane arm can also extend into the ramp. The crane arm recess is open from both front and rear, so that the machine can be placed in the correct position on the trailer in accordance with its weight.