Blog: tires determine the market
TRANSPORT OF AGRI­CULTURAL MACHINES
Transporting agricultural machinery is a specialist task. Machines vary greatly in terms of their dimensions and must be safely loaded/unloaded at agricultural locations which may not be easily accessible.
Most agricultural machines are designed to perform their work in an effective manner, but the transportation of this equipment may not receive the same amount of importance. As a consequence, we see this as a challenge to develop appropriate transport solutions that are multifunctional to take into account the wide variety of equipment that the trailer may be required to carry.
Would you like to read how Michel Velderman views the transport of agricultural machines? Read his blog about how tyres determine the market.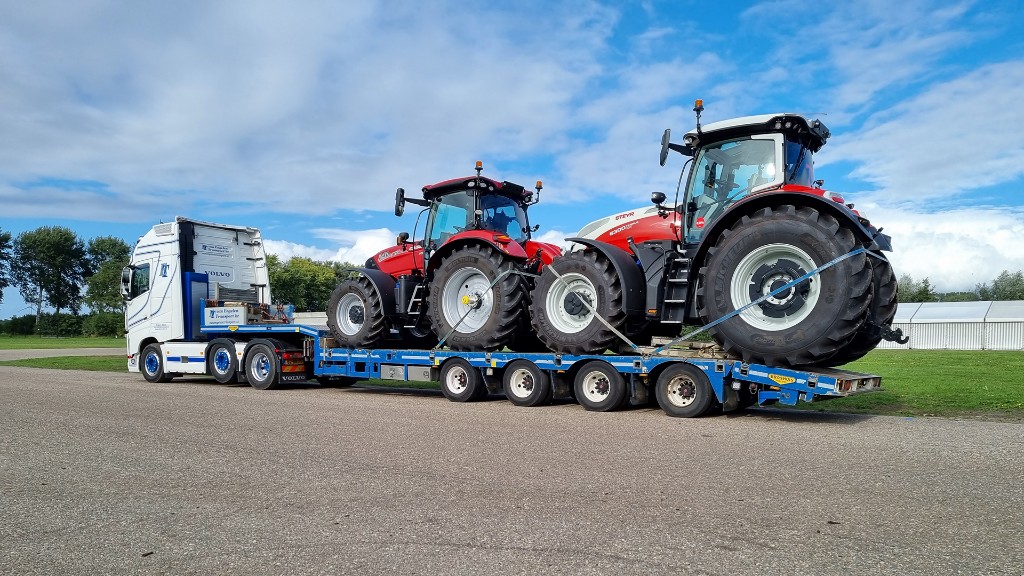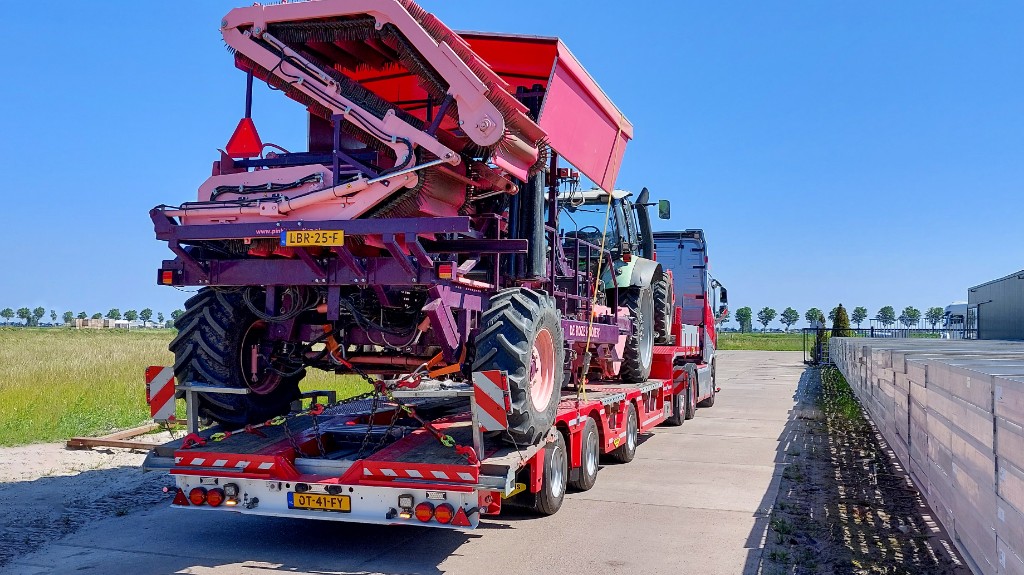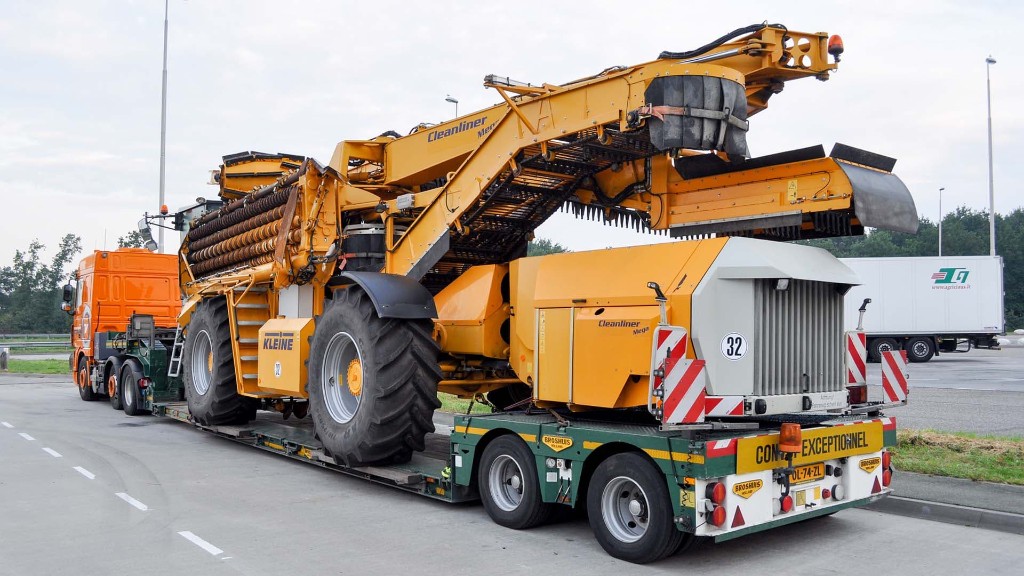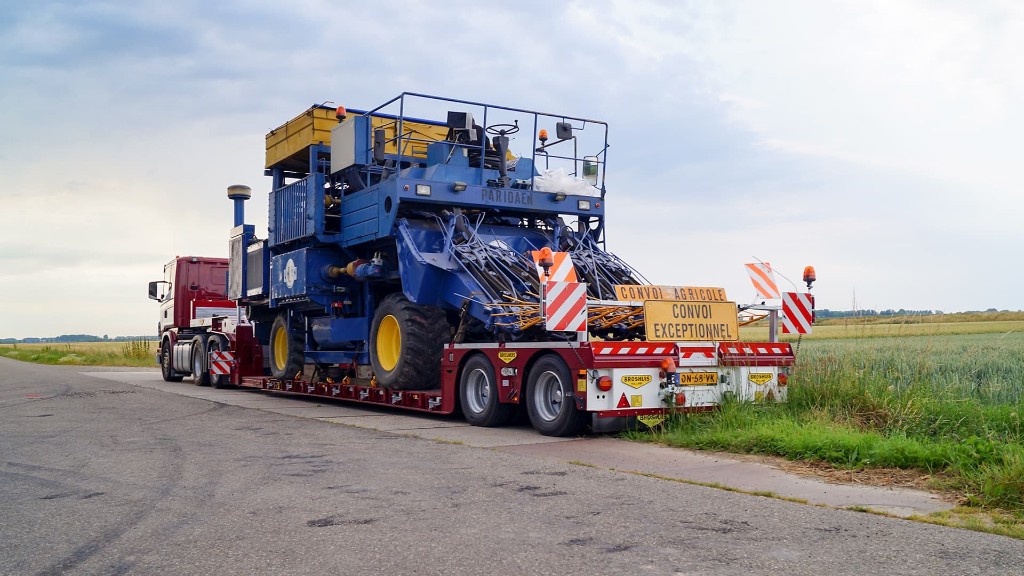 BLOG: correct cargo securing
What are you transporting?
The biggest hurdle with agricultural vehicles is often not the weight, but the shape. The width and height, often including unusual appendages causes issues. This also presents challenges when securing the cargo.
Agricultural vehicle transport can be classified under four groups:
Tractors, trailers (tippe, pick-up wagons etc.), field vehicles (sprayers, manure injector, etc.), self-propelled vehicles (harvesters, combines, etc.). Smaller agricultural vehicles can easily be transported on a semi-low loader. With a semi-low loader, the transport height can be reduced by wheel wells. To ride on and off the trailer quickly and easily, you could choose a regular ramp or an ECO-ramp.
Larger agricultural vehicles are best transported on a low-loader. Not necessarily because of the weight, but more importantly, due to the height. Specifically for this type of transport, we have further developed the existing agricultural low loader. To come up with this new concept, we spoke as many end-users as we could. This has led to a universal low-loader for the transport of agricultural vehicles.
Technical Solutions
#BROSHUISONLY
Certified lashing rings
All of our semitrailers are equipped with certified lashing options in accordance with the EN 12640 standard; this means that your trailer always complies with the latest legal requirements concerning the securing of thae cargo.
Bolster / Wheel well
We have designed a reversible bolster / wheel well for our agri low loader. For example, on a narrow-bed low loader with this bolster / wheel well, a high machine can still be taken along without having to dismantle the wheels.
Hydraulic stinger rams
Standard in our agri low loader are separately operated hydraulic outrigger cylinders. This makes connecting and disconnecting the gooseneck easier on uneven terrain.