Looking for a 3-axle semi with ECO ramp?
This semi low loader with ECO ramp can be used in a flexible manner. As a result, this trailer saves fuel and you easily overhang cargo is possible.
3-Axle, self-tracking, semi low loader with eco-ramp
The semi low loader with ECO ramp is the ideal solution for your wheel loaders with a large ground clearance. The ECO ramp has many advantages over the normal ramps. Because the ramp is horizontal, fuel savings can be up to about 20% and you can load over the ramps making the trailer more adaptable. The trailer is single extendable and can be 18 meters long.
General
specifications
1x Extendable
Airsuspension selftracking
245/70 R17.5 Tires
Fixed neck
Load capacity app. 40T
Eco ramp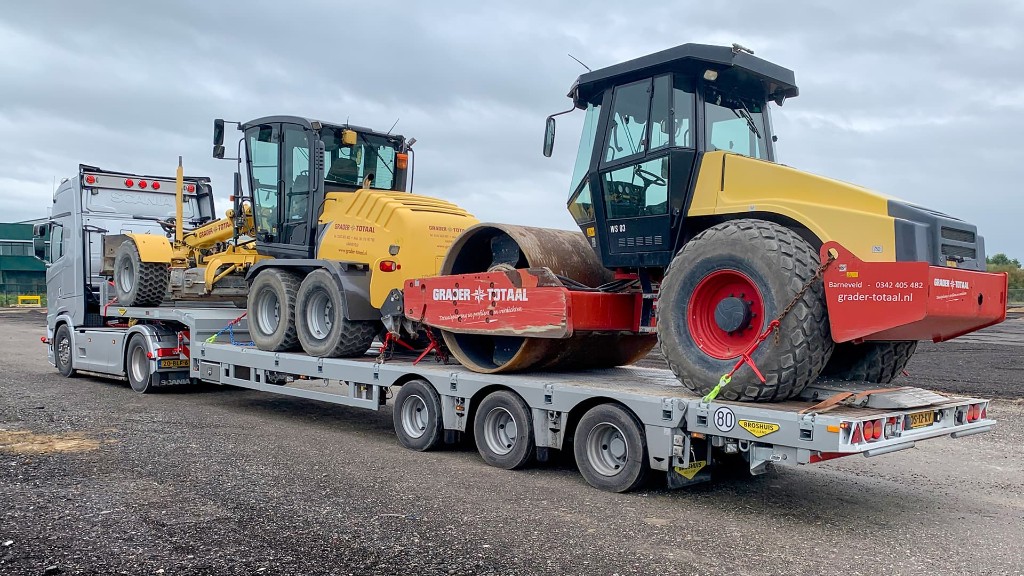 Technical
specifications
Kingpin load 18T
Bogie load 30T
Tare weight ca.10,6T
Platform height 870mm
Extension 4700mm
Total extended lenght 18050mm
Specification sheet
Related
products
This 3-axle trailing semi low loader has double-acting hydraulic ramps. It allows you to easily load and unload tracked and wheeled vehicles. Because the trailer can extend, it reaches up to 19.5 meters.
This 3-axle self-tracking semi low loader is extendable and can reach a length of 19.5 meters. Thanks to its robust construction, the trailer is extremely durable and quality control is of paramout importance throughout the manufacturing and assembly processes.
This 4-axle self-tracking semi low loader has a fuel-saving ECO-ramp. This allows the ramp to be used as a loading floor.
Innovations
and techniques
The anti-corrosion protection of a trailer is essential, you cannot simply do it 'again', it has to be done right first time!
We often mount conventional axles, also called through axles, on our trailers. We have these in an air-sprung version and also hydraulically-sprung.
It is always necessary to try to reduce fuel consumption. We have developed an innovative ramp, called the ECO ramp, especially for these carriers.