Looking for a 3-axle semi with ramps?
With this semi low loader, loading and unloading tracked and wheeled vehicles becomes much easier. Thanks to the double-acting ramps, the angle of inclination is shallower and smaller vehicles can also be driven up onto the trailer.
3-Axle self-tracking semi low loader with ramps
Our 3-axle self tracking semi low loader with ramps is known for its safety and durability. You can easily load almost all types of tracked and wheeled vehicles. This versatile trailer is single extendible and can reach a length of 19.5 m. Care and attention to detail are prioritised during manufacture and assembly. Due to its strength and reliability, downtime is kept to a minimum.
General
specifications
1x Extendable
Airsuspension selftracking
245/70 R17.5 Tires
Fixed neck
Load capacity app. 35T
Hydraulic ramps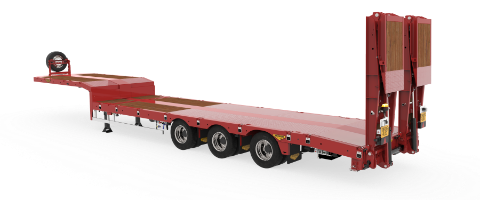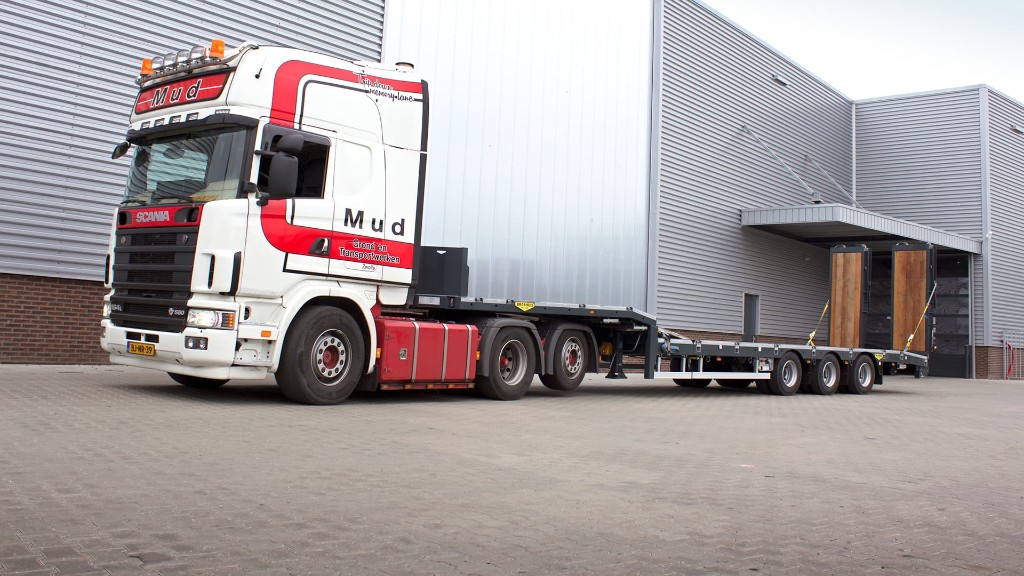 Technical
specifications
Kingpin load 18T
Bogie load 30T
Tare weight ca.10,7T
Platform height 870mm
Extension 6200mm
Total extended lenght 19850mm
Specification sheet
Related
products
This 3-axle self-tracking semi low loader is not extendable. This variant is equipped with double-acting hydraulic ramps. This makes it possible to load and unload wheeled and tracked vehicles with safety and efficiency.
Our three axle, self-tracking construction semi low loader has double-acting ramps. This makes loading and unloading construction machines safer and easier.
This 4-axle self-tracking semi low loader has double-acting hydraulic ramps. This allows you to load and unload tracked and wheeled vehicles with ease. Because the trailer is single extendable, it can reach up to 19.5 meters.
Innovations
and techniques
The anti-corrosion protection of a trailer is essential, you cannot simply do it 'again', it has to be done right first time!
We often mount conventional axles, also called through axles, on our trailers. We have these in an air-sprung version and also hydraulically-sprung.
To allow the user to work with an even safer trailer, we have designed four types of ramps that fully meet our high safety and quality requirements.