Easy loading and unloading, without additional aids
The upright ramps are large wind catchers and this is noticeable in the fuel consumption. To solve this problem, we have developed a ramp that is not vertical, but remains horizontal. As a transporter, this will save you 20% on fuel.
In addition, the eco ramp has even more advantages. For example, the ramp is also part of the loading floor. As a result, you maintain the maximum loading floor length and load overhang is possible. Less space is also required for loading and unloading. With this unique ramp you can distinguish yourself from other carriers. The users of this ramp are also very enthusiastic about this innovation.
The ECO ramp can be further expanded with aluminum ramps to load and unload smaller vehicles (shallower ramp angle).
Discover
your benefits
20% fuel savings
Because the ramps are no longer raised upwards, it has been proven that you can achieve a fuel saving of 20%.
Overhanging load possible
The ramp is part of the loading floor. You can carry loads across the whole of the trailer bed. This is usually difficult with upright ramps.
Easy to drive on and off
The operation of the ramp and driving up and down can be done very easily and safely with this ECO ramp.
Requires less loading or unloading space
Because the ECO ramp has a relatively small size, less space is needed to load or unload the trailer.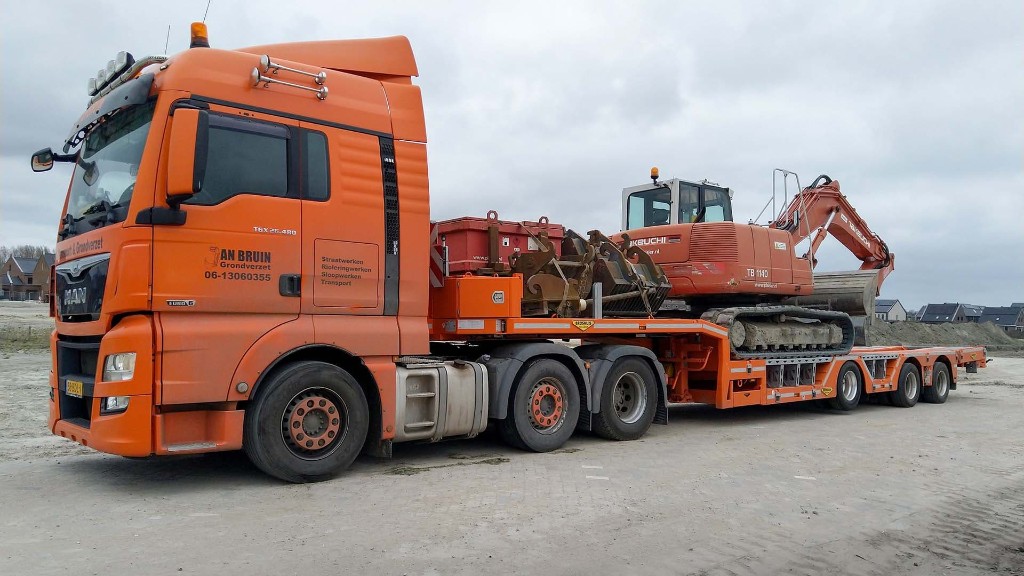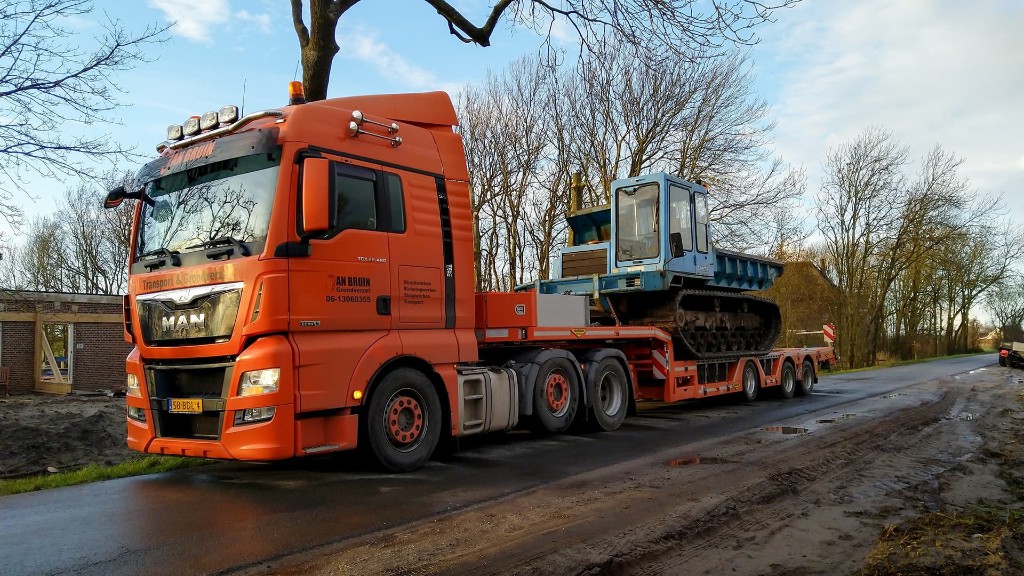 What makes the
ECO ramp so unique?
Loading floor and ramp
The ECO ramp is essentially a piece of loading floor that you can lower so that it can function as a ramp.
Lighter construction
The ECO ramp has a much lighter construction than the upright ramps.
24 tons load capacity
The ECO ramp can carry up to 24 Tonnes – with or without the extra aluminum ramp.
Liftable up to 17,5 tons
Machines and equipment up to 17,5 Tonnes can be lifted with the ECO ramp.
Applied to