Do you want to buy a semi low loader?
We have many years of experience in building semi low loaders and an extensive range of high-quality products.
We have the right products for each market; from construction, infra, industry and earthmoving machinery to chalet, forklift, telescopic boom lifts, agricultural and railway vehicle transport. We are happy to advise you personally so that you get the semi low loader that suits your operations. See all our markets. Annually, we build more than 500 semi low loaders in our factory in Kampen, the Netherlands. We are known as the specialist in building this type of trailer in the market.
Did you know that the US army also uses Broshuis semi's?
Quality down to every detail ensures that you can stand out from other transporters. We ensure minimum downtime and maximum availability, even after years of use!

Products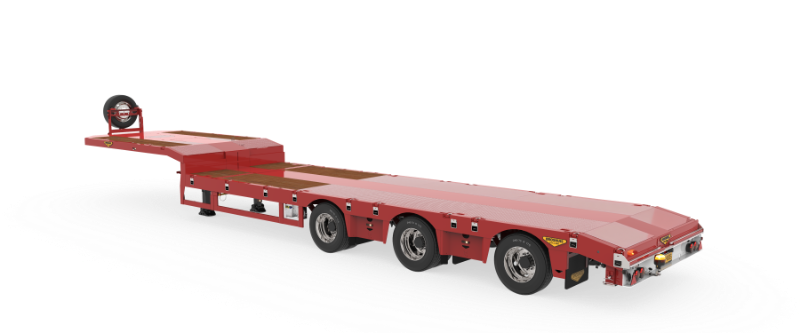 A hydraulically steered semi low loader is a trailer where the truck lets the trailer steer. The trailer is then equipped with a hydraulic steering system, which means that the trailer steers directly with the truck, even when reversing. This makes it very easy to get to locations that are difficult to reach.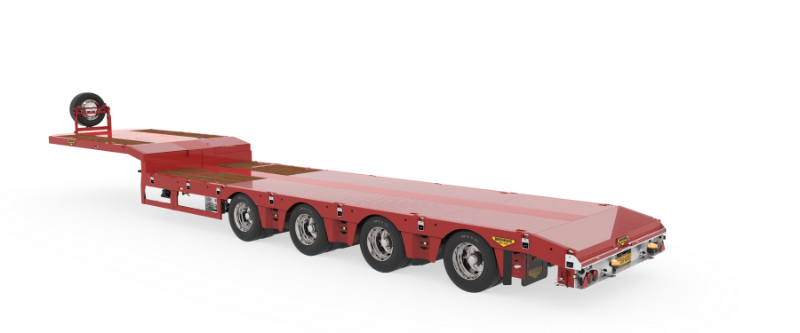 A semi low loader on independent wheel suspension is also called an SL Trailer. This variant of the semi low loaders is also equipped with a hydraulic steering and suspension system. This trailer is therefore also very stable and, due to the higher permitted axle load, may take heavier loads than semi low loaders on through axles. The SL2 semi low loaders have a lower loading floor height than any other axle type due to their independent wheel suspension. This allows the SL2 semi low loader to carry higher loads and is unique within its class.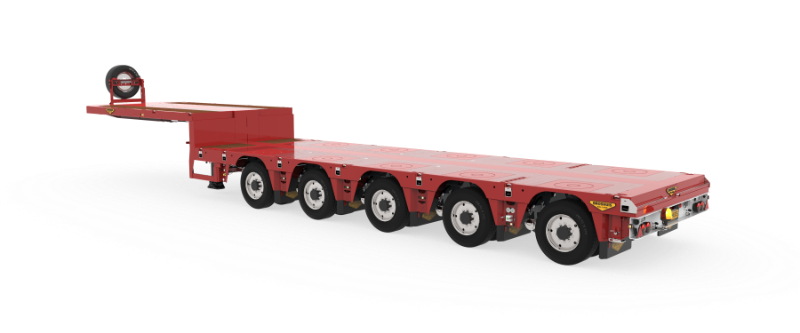 A semi low loader with pendle axles is a hydraulically steered semi-trailer that also has hydraulic suspension. This makes the trailer extra-stable. The steering is then almost the same as the hydraulically steered semi low loader. The trailer is equipped with pendle axles, which means that the it is allowed to carry more than the semi low loaders on beam axles, due to the higher permitted axle load. The stroke of the pendle axle is also much greater than that of the beam axle, which makes it possible to independently pick up (jacking up) a loaded load.
Which axle type suits me?
We are the only provider of all axle types and can give you independent advice on what really suits you. Configuring the optimal trailer for you is our goal! Read more below.