More info
The height of the load always plays a role
A boom trench or crane arm recess is a space in which the crane arm section can easily be placed during the transportation of a machine. This allows you to easily reduce the transport height. The recess is always made as long, wide and deep as possible. This depends on the specification of the trailer.
Below are the benefits and technical details of our crane arm recess. Also discover on which trailers you can apply this crane arm recess.
We have optimized several variants in the range of crane arm recesses that we use. Here you will find all technical details with explanation of the crane arm recess.
Discover
your benefits
Maximum width
The recess is always made to the maximum width. This allows wider booms to be carried in the trench.
Maximum depth
By making the recess as deep as possible, it is possible to transport the boom even lower.
Open at the front and back
By keeping the crane arm recess open at both the front and the rear, you have flexibility when positioning the boom. You can therefore always load the crane at the most favorable position on the trailer.
Lashing points
There are lashing points in the crane arm recess. This allows you to secure equipment in the recess.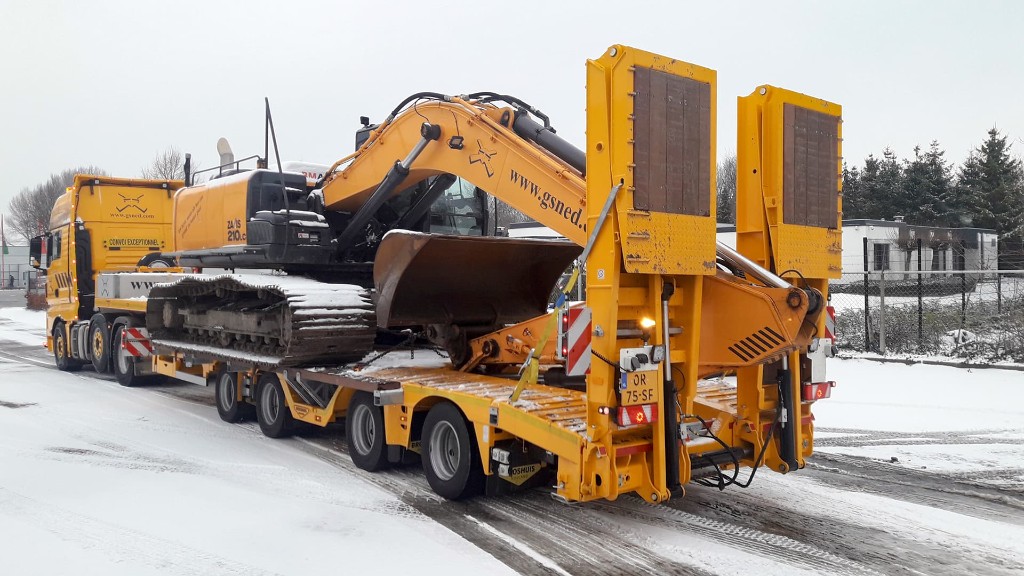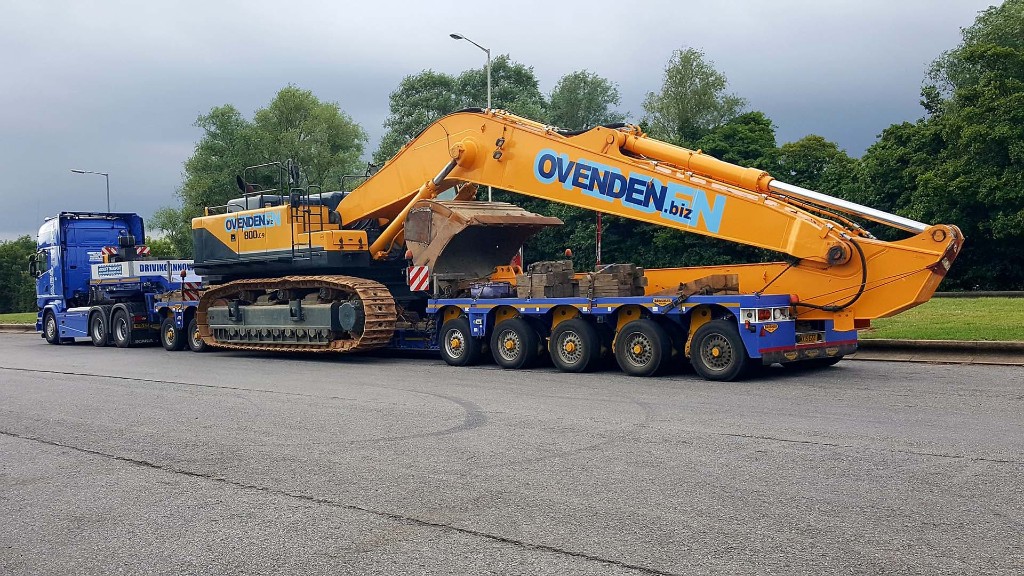 What makes the
crane arm recess so unique?
Lashing points
Lashing points are attached in the recess for securing the load.
Continuously in ECO ramp
The ECO ramp is often used as a loading floor. That is why we have continued the crane arm recess in the ECO ramp range.
Robust construction
Due to the robust construction, the recess does not bend inward during loading on top of the boom slot.
Open at the front and back
The crane arm recess is open on the low loaders, both at the front and at the rear. Therefore, the length of the crane arm is never a problem in this crane arm recess.
Applied to,
among products