Would you like to purchase a 4-axle pendle-axle low loader?
The 4-axle PL2HD pendle axle low loader is unique amongst its rivals. With a larger stroke, lower curb weight, wider and deeper crane arm recess, it stands out from the competition.
4-Axle PL2 HD pendle axle low loader
The companies that currently operate this low loader have indicated that this combination is worth its weight in gold. Almost anything can be transported with this trailer, which means that it can be kept busy. Thanks to the high versitility, you can quickly recoup your investment. The trailer has low weight and high strength. The high stroke, along with a wide, crane arm recess make it stand out from the competition.
General
specifications
1x Extendable
Pendular axles (PL2)
285/70 R19.5 Tires
Movable detachable neck
Outer beams
Load capacity app. 60T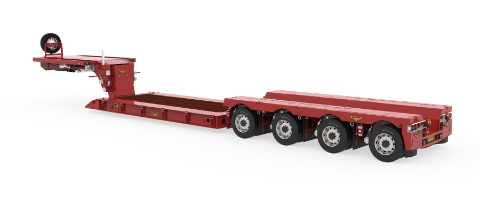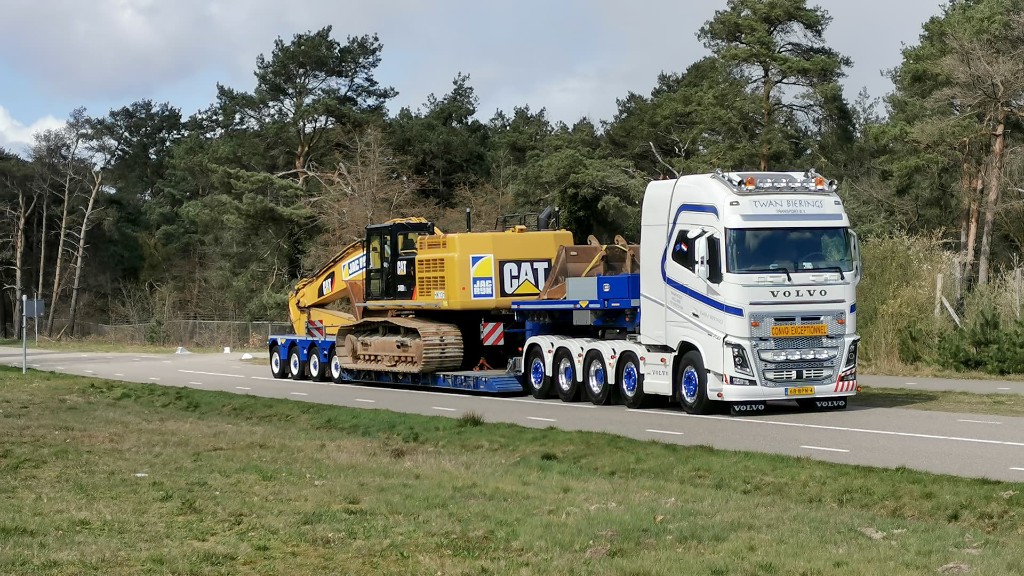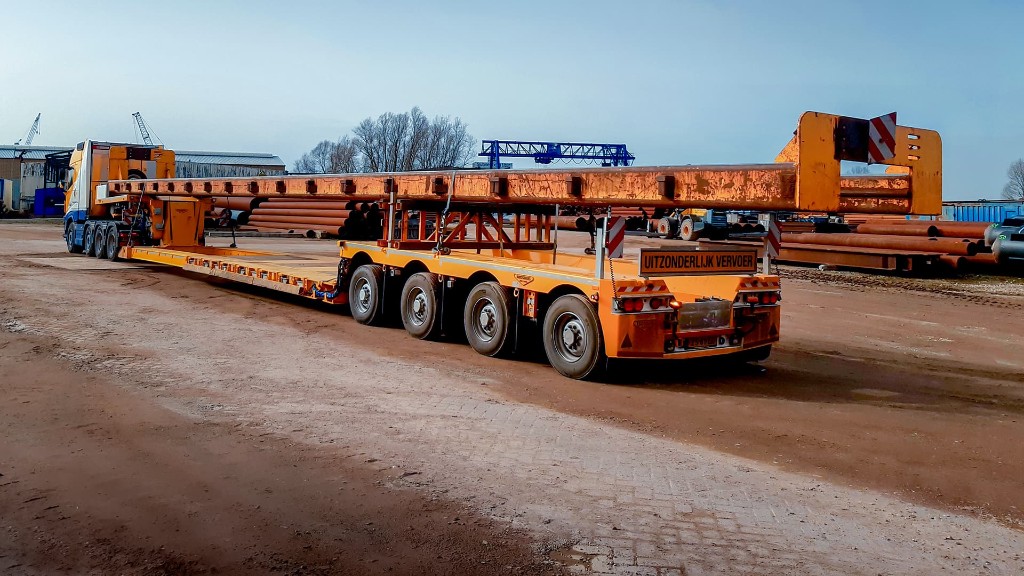 Technical
specifications
Kingpin load 35T
Bogie load 48T
Tare weight ca.23,6T
Loading height 530mm
Bed lenght 8000mm
Extension 5500mm
Total extended trailer lenght 24450mm
Specification sheet
Related
products
The 2-axle pendle axle low loader has the highest payload of its kind. This low loader has a high stroke of 600 mm and has 245 mm diameter tires. This low loader is ideal for off-road terrain.
This 3-axle low loader is equipped with pendle axles. As a result, this trailer can handle higher axle loads than through-axle types. With a stroke of 600 mm, this low loader is equipped for the uneven terrain found on construction sites and elsewhere.
This 4-axle low loader dolly combination, with a 2-axle removable dolly, has the highest payload of its kind with a high axle load and a low tare weight. Its 600 mm stroke and a wide crane arm recess, make this low loader unique.
Innovations
and techniques
The anti-corrosion protection of a trailer is essential, you cannot simply do it 'again', it has to be done right first time!
Our PL2 pendle axles are of high quality. Thanks to the latest computer and production technologies, we have been able to build our pendle axles stronger and lighter.
Our trailers are often equipped with a number of technical highlights that make the trailer unique. Thanks to these techniques, you can transport cargo with your trailer that others cannot. Here you will find an overview of our techniques that we apply to our trailers