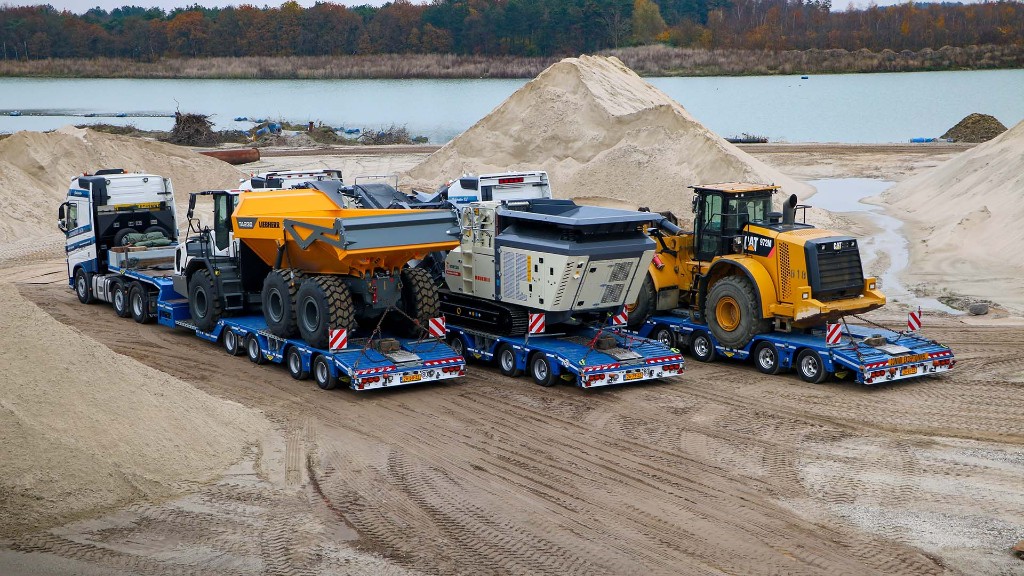 Transportbedrijf schoones bv
Three identical, four-axle semi low loaders have recently been put into service
The trailers have been fully thought out
Three identical, four-axle semi low loaders have recently been put into service by Transportbedrijf Schoones B.V. from Vinkel in Brabant.
After successfully deploying several Broshuis construction semi low loaders for many years, and having experienced their quality and multifunctionality, Schoones decided to purchase three new units. The three new acquisitions are intended to expand Schoones various fleet.
"When purchasing the trailers, nothing was left to chance" says Mark Schoones (director-owner)."The trailers have been fully thought out so that they can be used in a multifunctional way. With a double wheel well and crane arm recess we can transport almost any machine up to 40 tons ourselves. This is essential in our work because we don't always know what needs to be transported the next day." In addition, three identical semi-trailers have been chosen due to the "Baugleich" authority for the German exemption.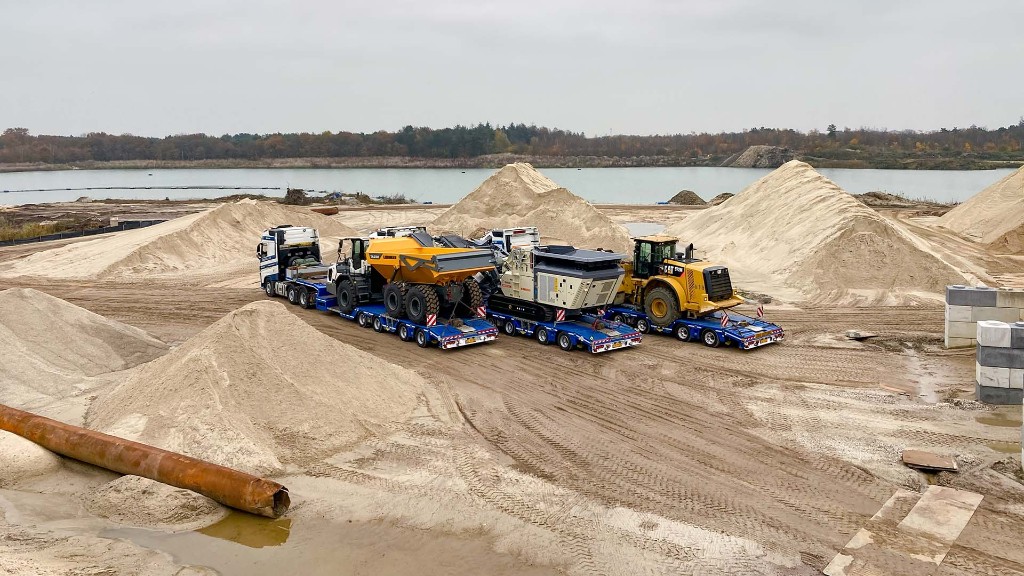 view solution
A family business for over thirty years, thirty-year-old Transportbedrijf Schoones B.V. stands for flexibility and trust and expects the same from its suppliers. For this reason, Broshuis was chosen as the supplier of these three trailers. The current Broshuis semi low loaders have been around for many years and are still used with great success on a daily basis. Confidence in the product and the company is high. "When you buy a Broshuis, you just know that it will last a long time," says Schoones.

The wheel wells for semi low loaders are extendable, so that longer machines can also be taken along. With a loading floor width of 2750mm (extendable to 3250mm), wider machines can be transported more easily and safely. All trailers have a longer chamfer with grip strips, which means that loading and unloading can also take place more safely. The double wheel wells are designed in such a way that wheeled vehicles with various axle distances can be transported. With the supplied wheel well fillings, the trailer can also be used as a normal semi low-loader. Furthermore, sufficient lashing options have been provided to safely transport the various machines.
Because the trailers are fully metallized and get the best preservation, they last a long time and will still look good. Something Schoones finds very important for its equipment, as it is the face of the company on a daily basis.

Together with their committed and willing drivers, and the new Broshuis trailers, Transportbedrijf Schoones B.V. Is now able to serve their customers even better.
4-Axle self-tracking construction semi low loader
1x Extendable
Fixed neck
Kingpin load 18T
Bogie load 40T
Tare weight ca.11,6T
Platform height 870mm
Extension 2000mm
Total extended lenght 13850mm