More flexible thanks to fixed crane
Dennis Knook has been with Voorbij Funderingstechniek for six years and is just too happy with the 76-ton crane on his trailer. The crane on his trailer makes his work a lot more flexible, something that is essential in the work he does every day.
Dennis is a driver and operator in one, this allows him to assist in setting up foundation machines and building up the construction sites. With the crane permanently mounted on his Broshuis trailer, he can assist on site and an additional mobile crane is not needed. He can lift the load onto and off the trailer himself, making Voorbij Funderingstechniek completely self-supporting.
The choice of a fixed crane on the gooseneck is therefore a conscious one. We hoist both alongside and in front of the truck cabin and wanted to keep the length of the trailer intact.
We also didn't want the crane on the truck, as this makes the truck's deployability less flexible. "The trailer is really strong" says Dennis. "If you know what kind of forces will be put on the trailer when you are craning, the trailer just has to be strong and sturdy."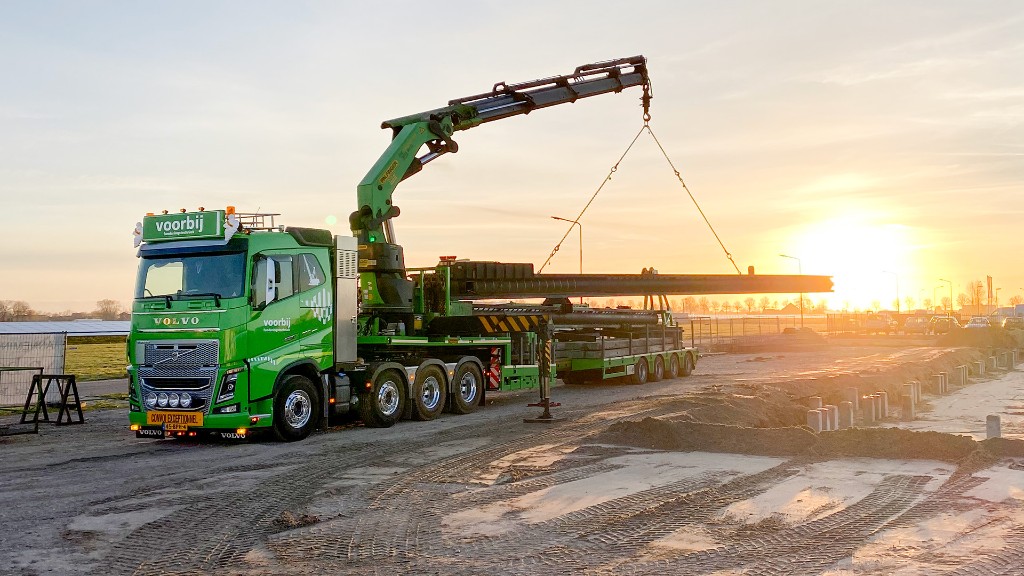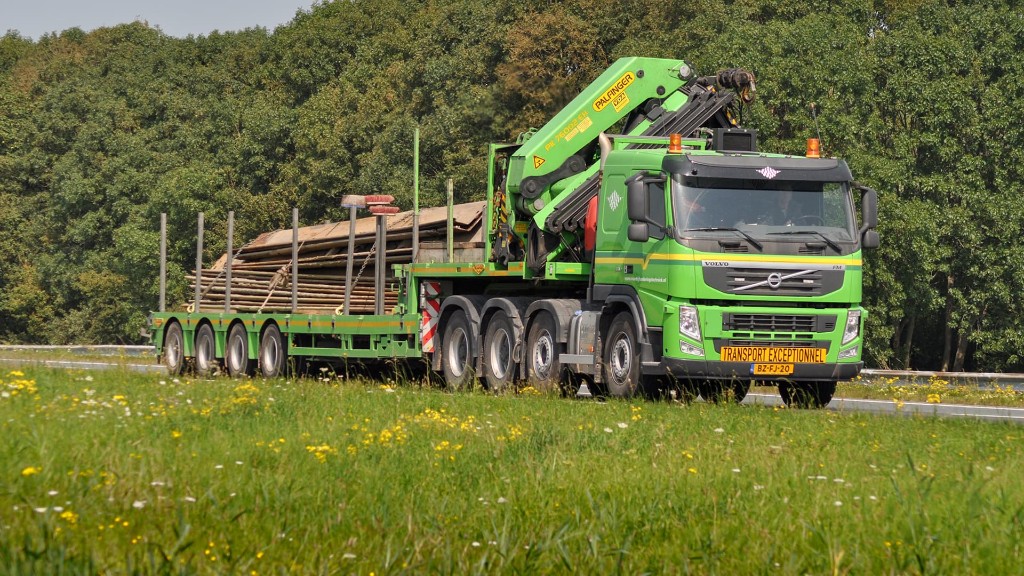 View solution
The Broshuis trailer is really the trailer for this job. You just see that the semi-trailer doesn't budge when you are working and that gives me as an operator/driver a safe feeling. You can tell that Broshuis is the specialist in building trailers for cranes.
Our previous trailer was also a Broshuis and the quality and service made us decide not to change the winning team. So together with the consultant from Broshuis we designed the new semi-trailer that we really enjoy but also benefit from every day.