Innovation
of the 100T Range
10 years ago Broshuis introduced the 100T Range. Throughout the years, the 100T Range had undergone quite some developments. In this blog, you read about how it all started and where we are now.
the beginning
In 2010, we introduced the independent suspension system Broshuis SL with 12T load capacity per axle line. After this, a number of transporters asked if it was possible to develop a trailer with this suspension system that was both low and light, and where it was possible to take as much load weight as possible at the front when the trailer was extended. The trailer also had to have a large stroke in the suspension that would allow it to pick up and set down loads by itself. This resulted in the introduction of the 100T Range in 2012.
The 1st trailer had a 2+6 configuration, where the two front axles were still connected permanently to the neck. The trailer was single-extendable. During its introduction at the RAI, this trailer won the Innovation Award for Special Vehicles. The company Van Wieren Special B.V. in Emmeloord (Broshuis customer since 1974) was the new owner of the trailer.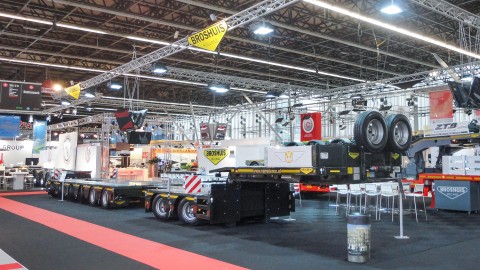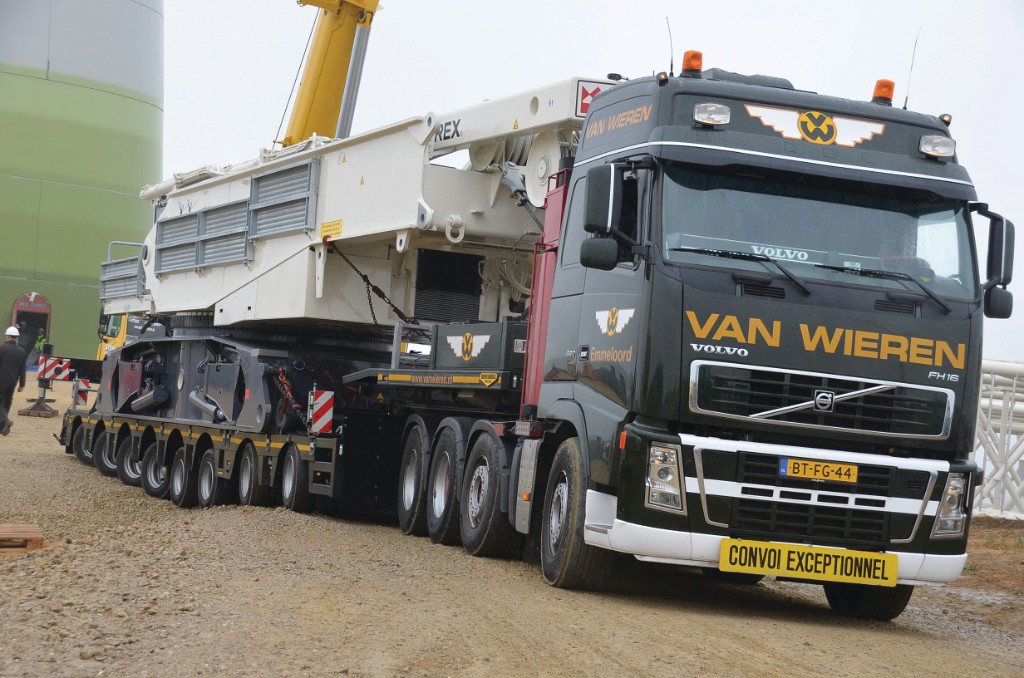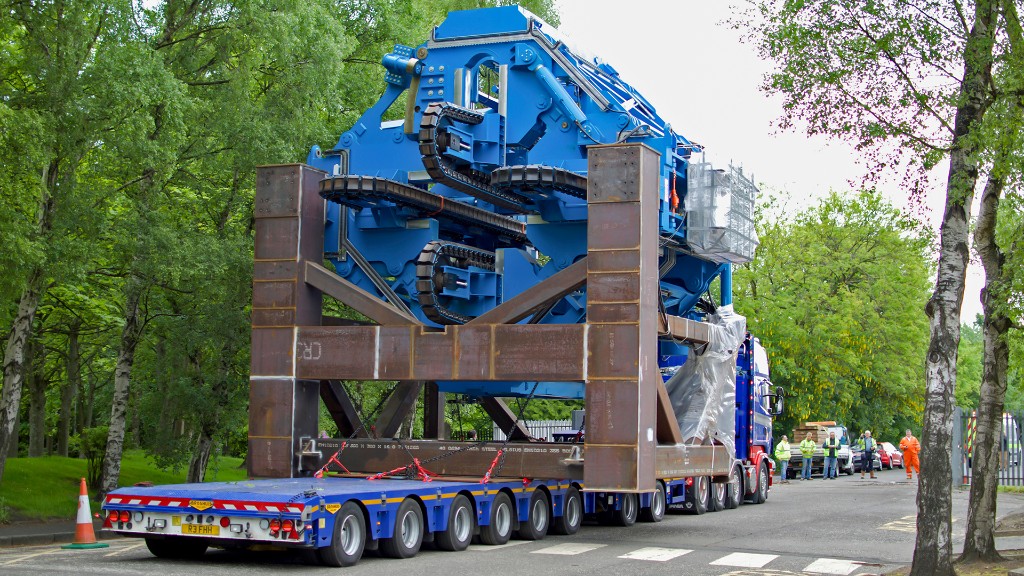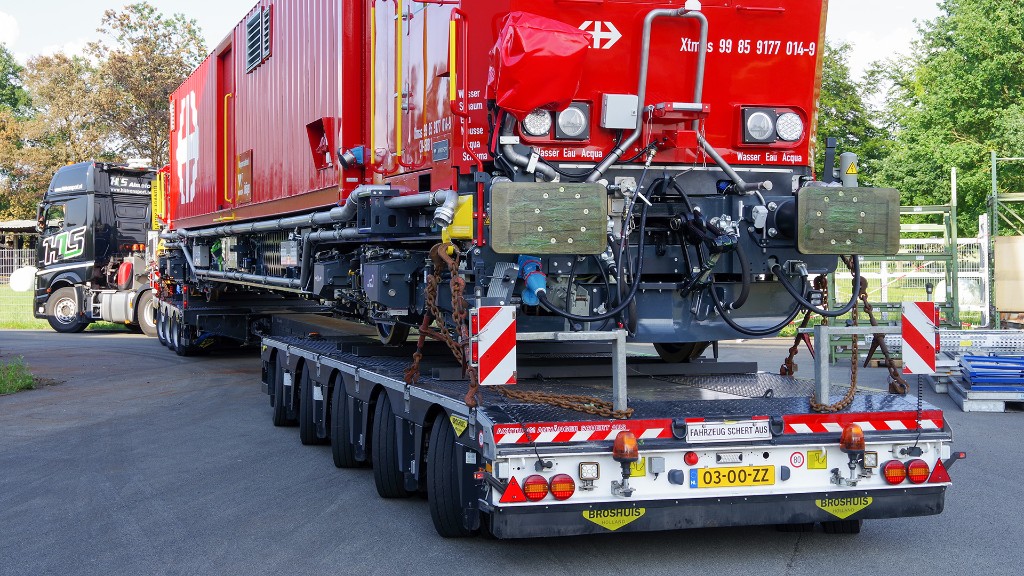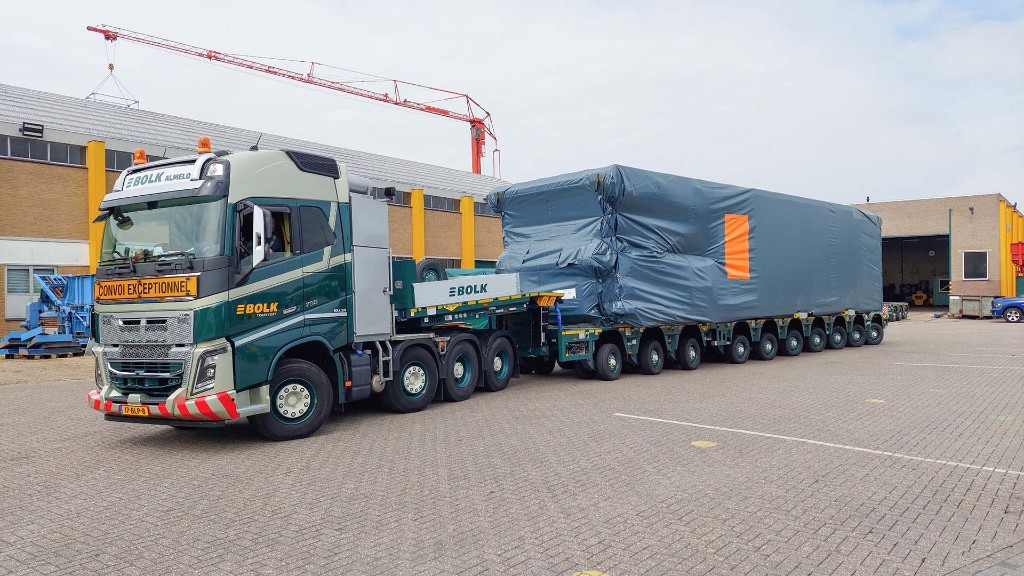 Continuous development
The 100T Range was of course developed further. A second trailer came with a two-axle dolly that was made to slide over the beam. An extra loose beam could also be added to this single-extendable trailer to increase the extension length if necessary. This way, the trailer maintained a low tare weight compared to a double-extendable version.
The next development was a trailer where the dolly was fully removable and extendable. The 100T Range thus became "modular", consisting of a neck, a dolly and an axle set. This variant remains the "standard" to this day.Further development of the SL suspension system did not stand still either, and soon came the SL2, where the driving height no longer affects the axle alignment.
The 100T Range came in single, double and triple extendable variants, with a loose spacer to extend the load floor, loose intermediate beams and even with a lowered load floor between the dolly and axle set. The dollies came in two- or three-axle variants, and the axle sets from four to seven axles.
Following the introduction of the pendulum axle low loader, the 100T Range was also updated with these axles. As a result, both suspension systems are now available. With this wide range, every transporter can configure the right 100T Range solution

10 Years 100T Range
A nice detail is that the 10th anniversary of the 100T Range is being celebrated with the delivery of a 3+7 100T`er on pendulum axles to the same customer who also commissioned the first semi-trailer, namely firm Van Wieren Special B.V. in Emmeloord.
This trailer will be on display at the IAA Hanover.