Cooper introduces its newest addition: 3+5 axle SL2 semi
Founded in 2013, Ireland-based Cooper Heavy Haulage is celebrating its 10th anniversary with a spectacular new trailer. A 3+5 semi low loader with independent wheel suspension. Their total fleet now consists of 16 special transport trailers, 7 of which are Broshuis trailers.
Cooper specialises in transporting data centre equipment such as cooling systems and generator sets and other machine parts for industrial use. As the demand for transporting heavier and larger equipment continues to rise, the company is investing in their largest trailer to date, an 8-axle SL2 semi low loader. The trailer consists of a 3-axle dolly and a 5-axle axle bogie. "We chose the 3+5 because we want to focus further on the heavier segment. We will mainly use the trailer as an 8-axle, but because we can also use it as a 5-axle semi, we will always have work for it," says Johnny Cooper (Managing Director).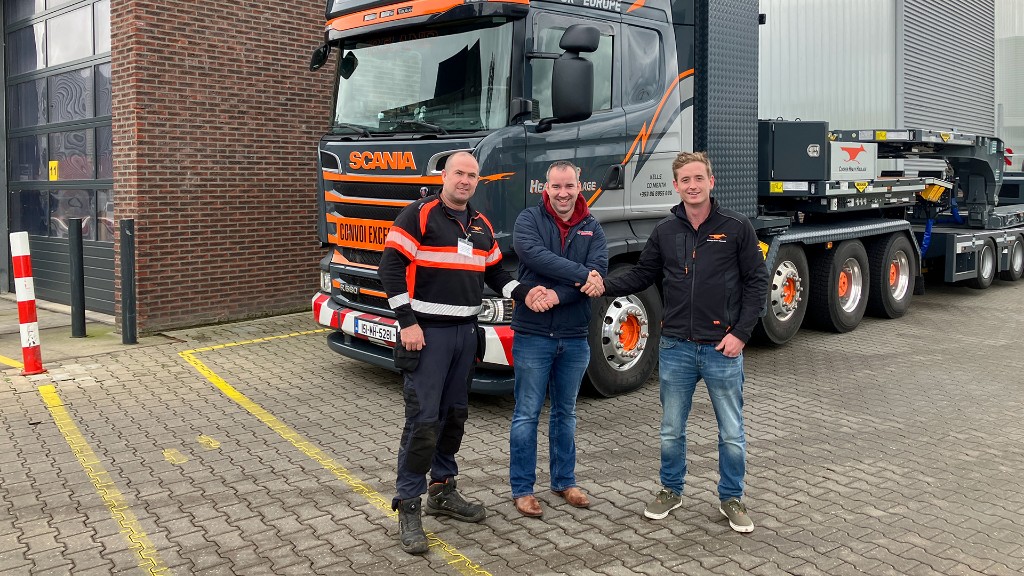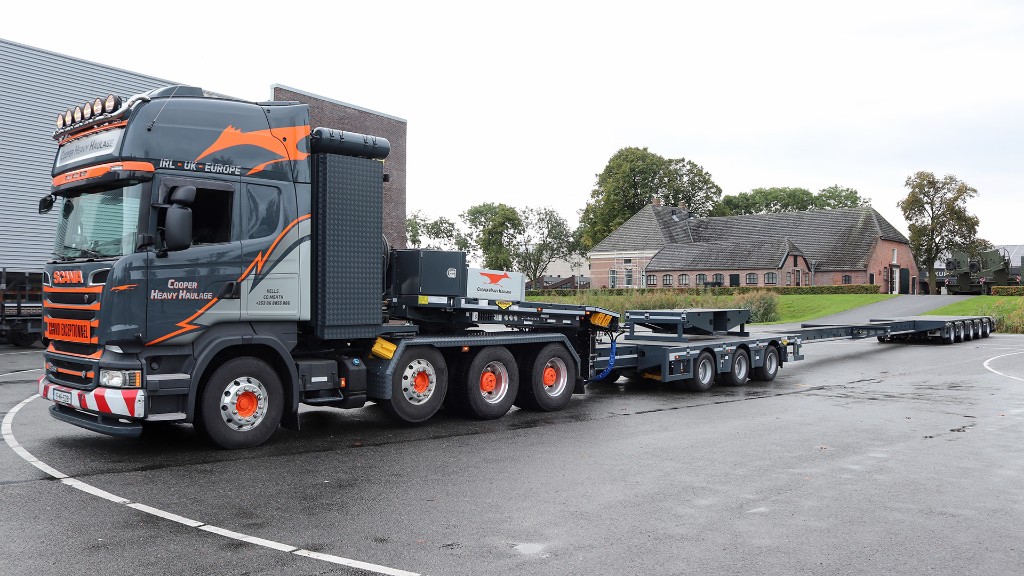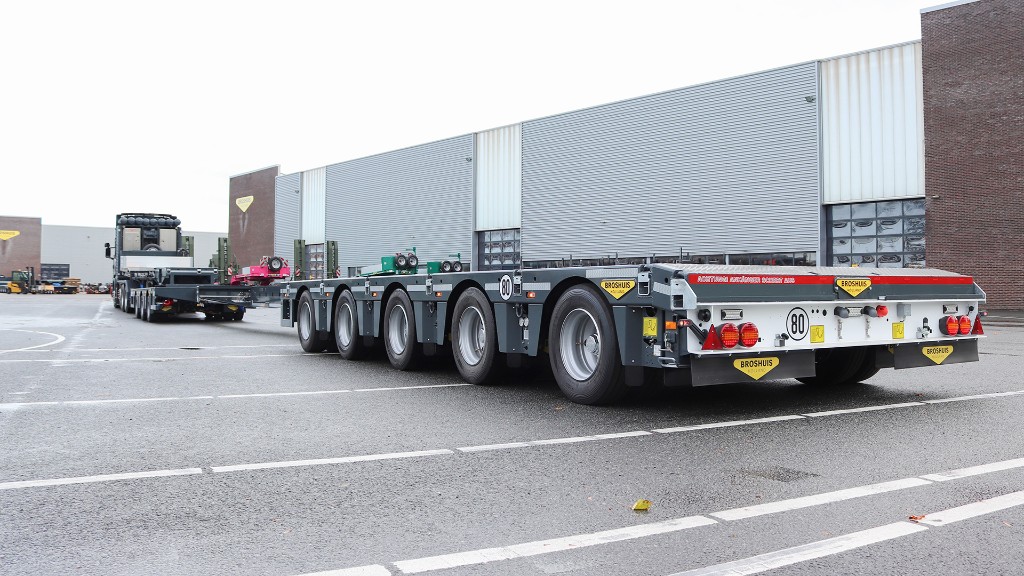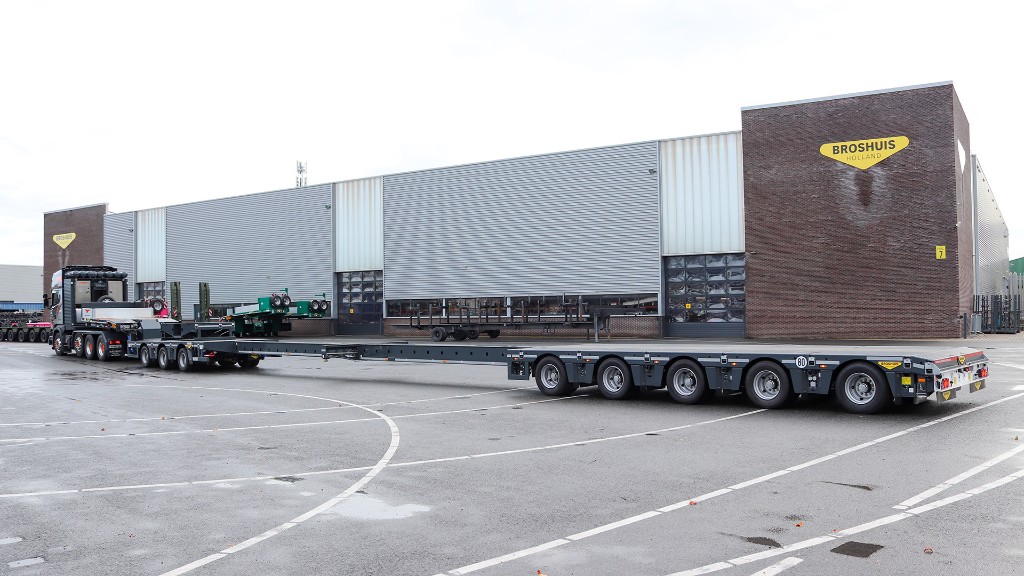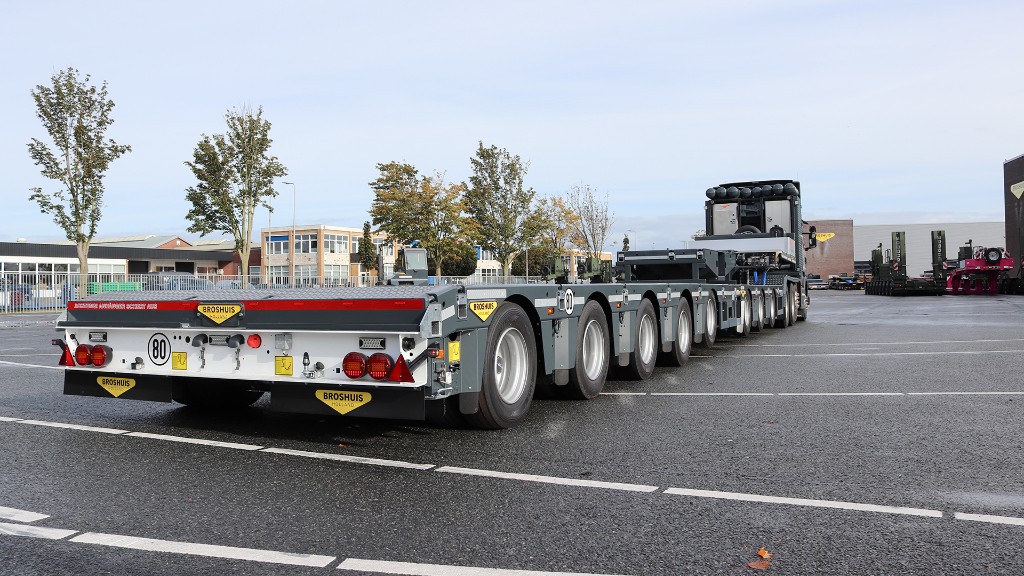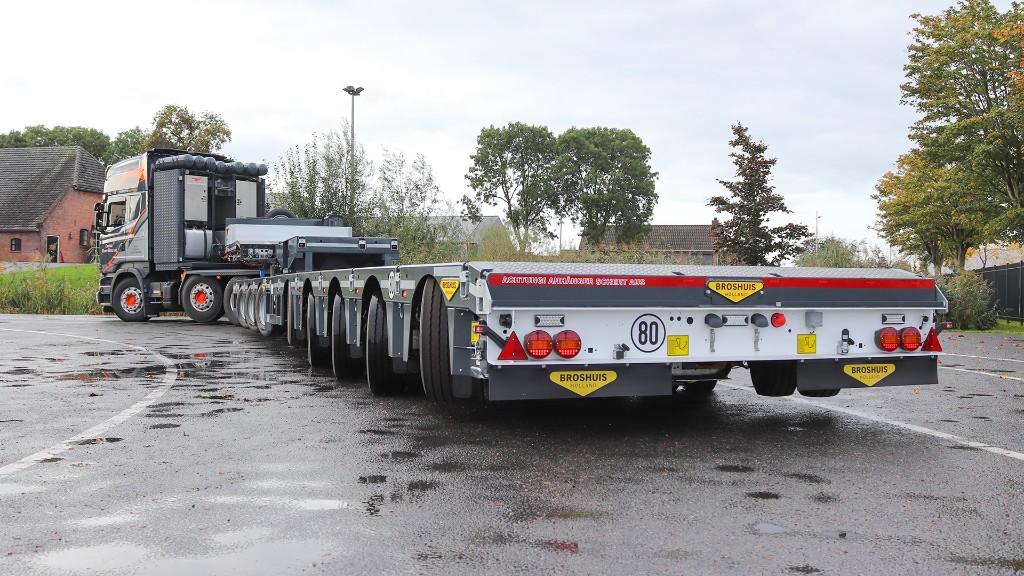 Their positive experiences with Broshuis' 2-axle SL2 low loader convinced them that independent suspension is 'the way to go'. Not only does the SL2 suspension ensure the lowest loading floor, the highest useful load capacity and a large steering angle, but the independent wheel suspension also provides exceptional stable road-holding. This keeps the trailer and the load neatly level even when navigating rough terrain.
During the delivery, Johnny Cooper and Paul Markham (Project Planner) were very happy with the trailer. "We are very impressed with the finishing and quality, as always with Broshuis!" says Paul. The exceptional service provided by Broshuis was one of the key factors in their decision to choose them. Paul emphasized, "At some point, you have a problem with every trailer. With Broshuis, we can be sure that we will have an answer within 1 or 2 hours and be up and running again. There is no service like a Broshuis service!"
When the company first began, they acquired used trailers, which included two 1998 Broshuis 2-axle low loaders. These trailers are still in use and are now affectionately known as the 'Golden Oldies', as they never have any problems with them, still drive perfectly and bring good money.
Besides the close and pleasant cooperation with Broshuis, the collaboration with McMenamin Commercials cannot go unmentioned. McMenamin Commercials is Broshuis' sales er service partner in Ireland. The family business's philosophy fits well with that of Broshuis. They are always there for their customers, offering quality products and a very high level of service. Cooper Heavy Haulage has been working with Senan McMenamin of McMenamin Commercials for several years with great satisfaction "He just makes sure his customers are satisfied" Paul tells us.
Yet another delivery and partnership that we at Broshuis are proud of!
INTERESTING ARTICLES
The SL2 independent wheel suspension offers many advantages over other axle types. Low weight, lowest loading floor height (from 780 mm), extremely large steering angle and extremely stable handling.
Recently, Stange Spezial- und Schwertransport-Logistik picked up a 10-axle semi PL2 HD with ramps. New benchmarks in heavy transport!
This 8-axle semi low loader is designed as a 3 + 5 version. This variant extends twice up to 30 meters. The SL2 axles provide you with a strong trailer, and high payload.