4 axle pendulum axle low loader for Gruschina
Gruschina's latest addition to its diverse fleet is a 4-axle pendulum axle low loader with additional linkable beams. This new low loader allows Gruschina to increase the low bed length by as much as 13 metres. In the ever-increasing demand for heavy, long and high goods, Gruschina is forced to expand within the heavy segment.
The company transports the most diverse loads, making a multi-purpose low loader essential to its operations. In this respect, there was really only one supplier for Gruschina that could meet this demand.
"Broshuis built a 2-axle semi low loader especially for us a few years ago. "Shorty" as we call him is doing extremely well and we are very pleased with the quality and execution of this trailer. We were now looking for a low loader with the same high quality and for this reason, we chose Broshuis again." Explains Dieter Gruschina.
"For length transport with, the right pre-stressment is very important. With the new Broshuis low loader, the coupling of the beam makes it very easy to give the right pre-stressment for loads of this length. Overall, really the right trailer and supplier."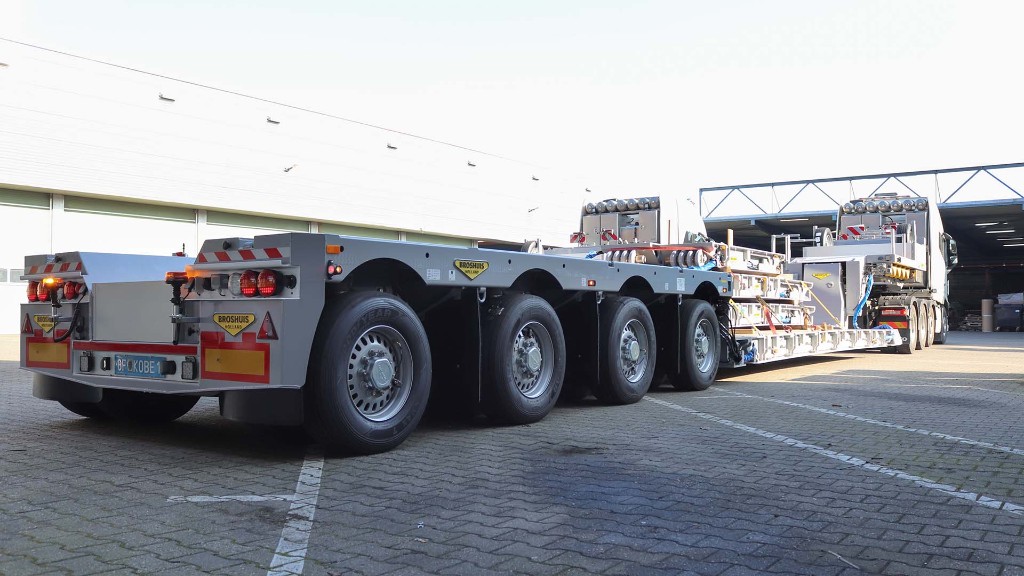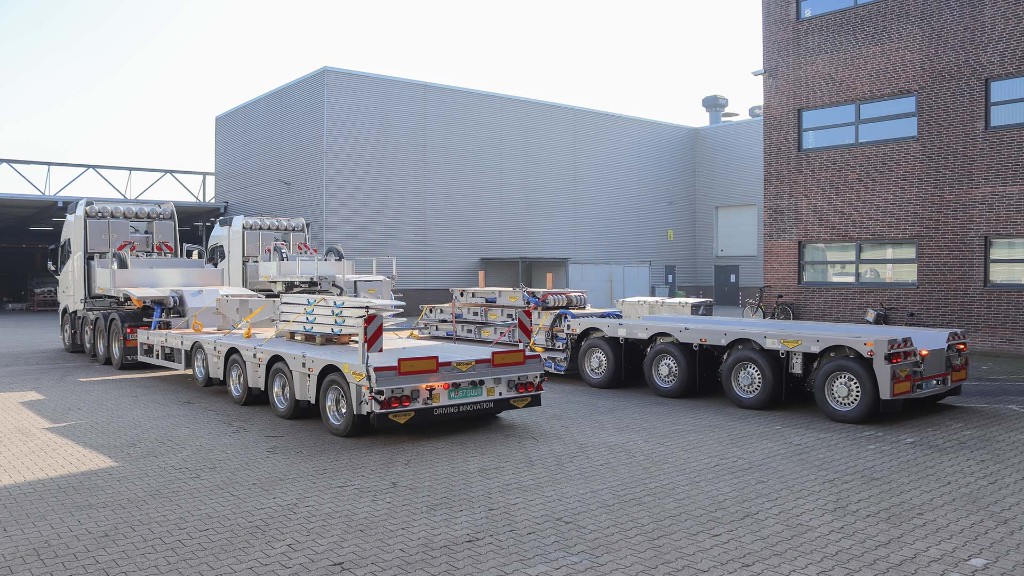 Driver Dominik is also very happy with the new low loader. "I had already heard from my colleague that the Broshuis is really super to work with, so I was already very much looking forward to my new low loader. I can only say that my colleague was completely right. The gooseneck and steering is really easy to operate with the remote control. Also, the lashing options are in the right places which is very nice for securing various types of cargo. This allows me to do my job more safely. I can recommend a Broshuis low loader to anyone".
The fine words are partly due to "shorty". This 2-axle trailer is an extremely short semi low loader for behind a crane truck. It had to meet a lot of special requirements, including staying within a certain combination length. We were able to develop a customer-specific semi-trailer for Gruschina, which is used very successfully on a daily basis.
Interesting Pages

We have various low loader beds in our assortment. From multi-purpose to specific beds for agricultural vehicles and chalet transport. Read more.
Everyone has their own expertise in transport. Within this branch of transportsport, special trailers are required that match this branch. To give you an overview of which semi-trailers we have developed especially for a specific sector, we have listed them here.
For loads that are both high and heavy, we have included various dolly low-loaders in our range. Here you have the choice for the type of dolly and you can choose what suits you best.