Klomp Transport Harderwijk
Specialises in the transportation of chalets and mobile homes.
For the movement of these special loads, Klomp has now put the second (of four) new 2-axle pendular-axle low loaders into operation. The trailer has been specially developed for the transport of chalets and mobile homes. What a pretty sight, if we do say so ourselves!
The low loader is equipped with an ultra-low central beam with a large lowered floor on the left and right. The trailer extends at the rear at the axle set so that it can easily be loaded and unloaded at the front, with the wheels under the chalet. The low loader is also equipped with fixed ramps at the front and a removable neck.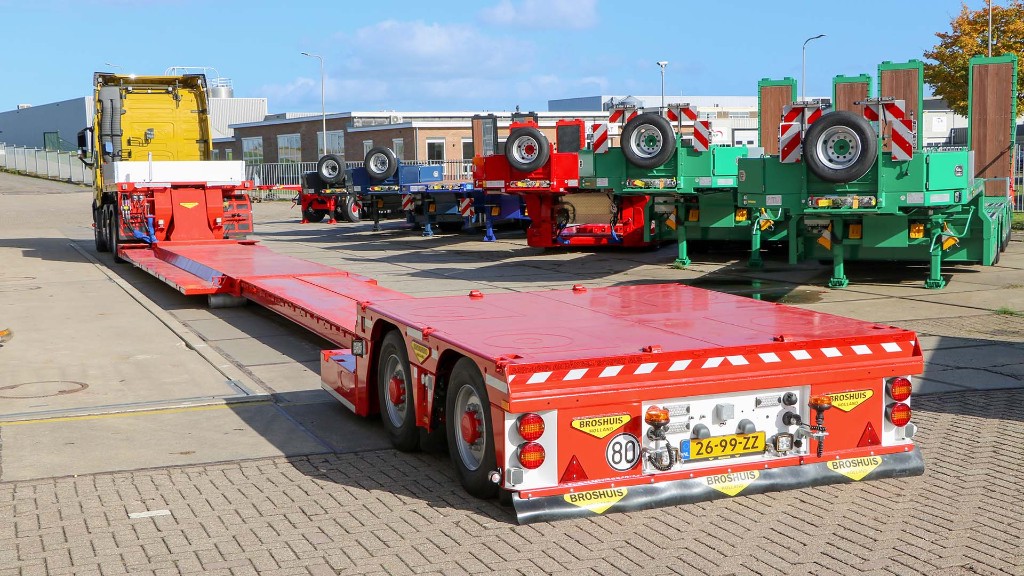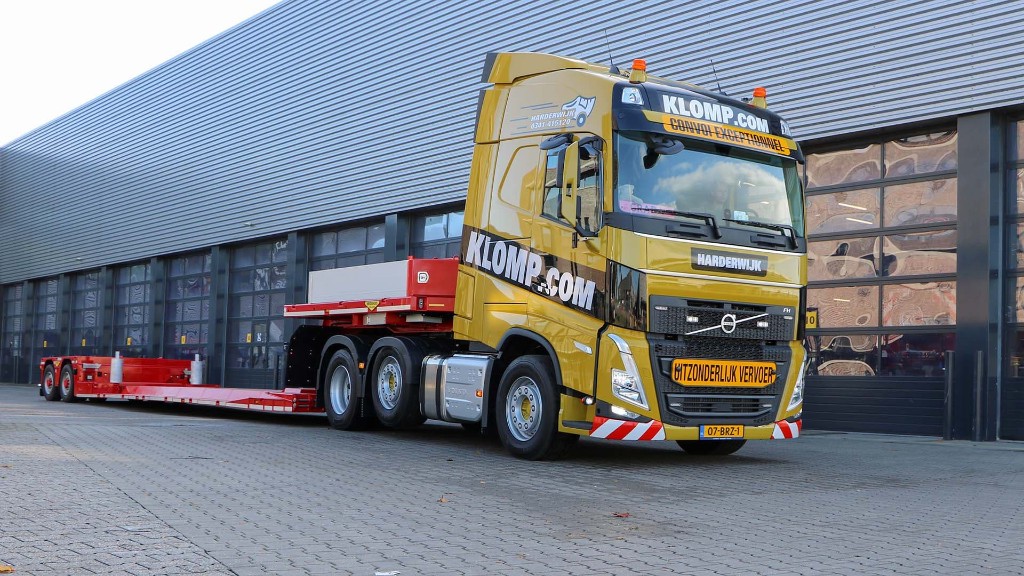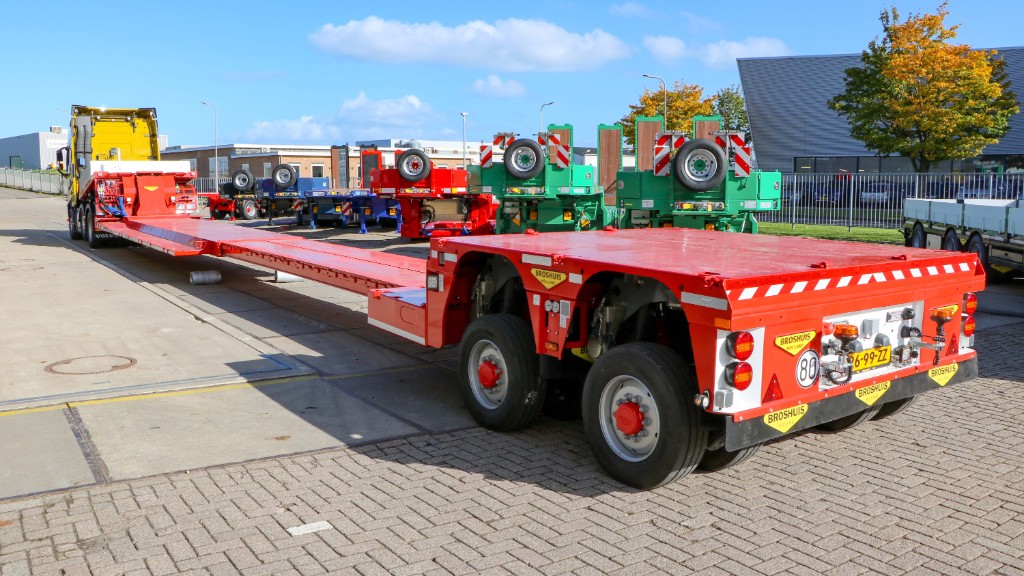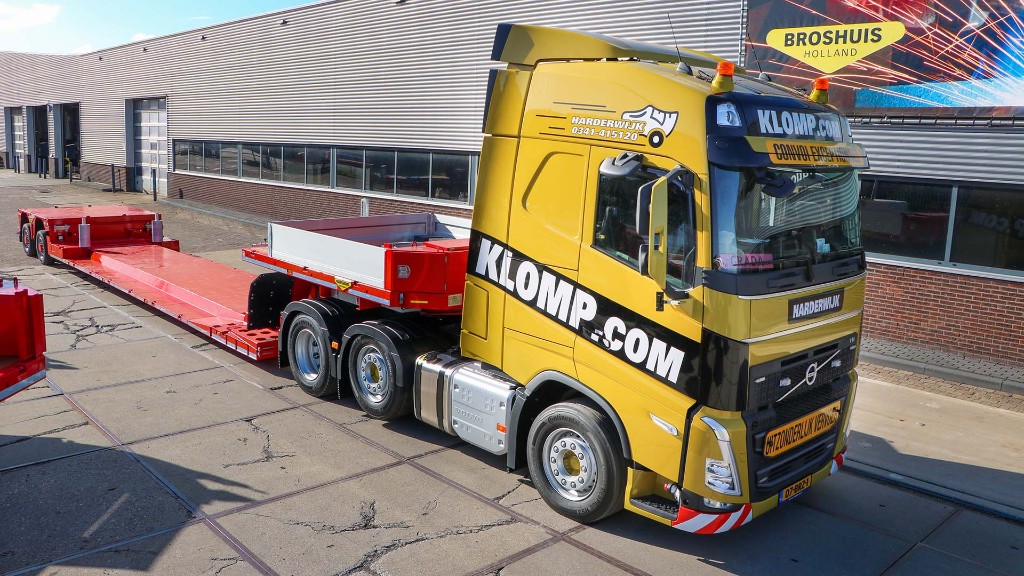 Everything has been considered, down to the last centimeter, in order to be able to load, unload and drive as quickly and safely as possible. The low loader can also be operated with a remote control, making the entire trailer safe for the driver to use.
There is also room on the axle set for a tractor that is used at the unloading locations. A winch is attached to the front of the axle set that makes it possible to pull the chalets onto the low loader. The width marker boards can be extended to chalet width. This low loader lacks nothing.
The design of these trailers is the result of an intensive combination of experience, technical possibilities and cooperation between Klomp and Broshuis.