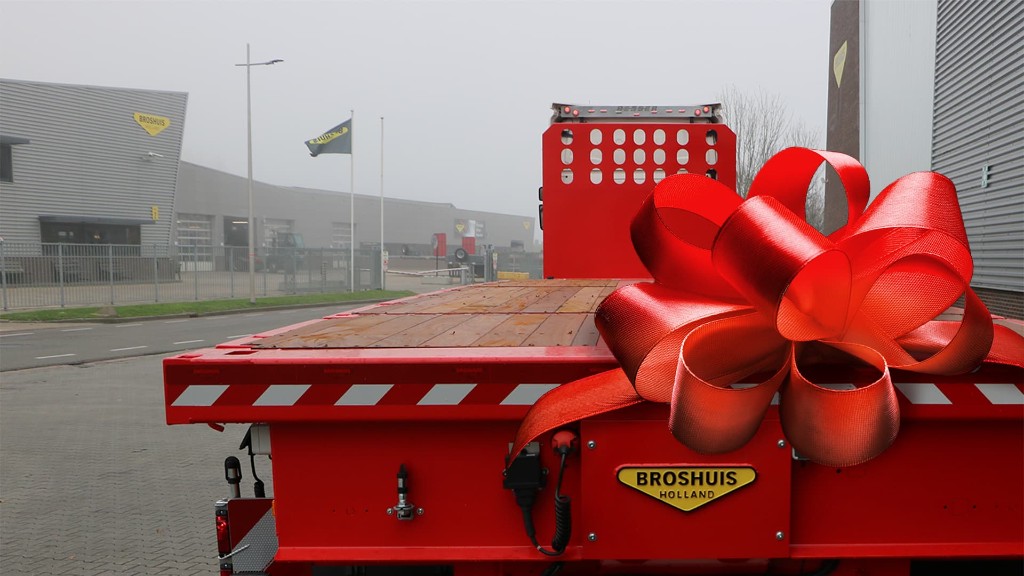 You don't buy a trailer every day
To get you started purchasing of a trailer,
we have listed the 10 most important points.
The 10 most important points listed for your trailer choice:
Important is: ''Are you comparing apples with apples?"
Reliable supplier
What load are you going to be transporting?Check the tare weight and ask for evidence
Check the lengths
Specify options
What does my trailer cost?
Have a look in the kitchen
Service life of the trailer
Paint and preserving treatment
Maintenance and after sales

1: Reliable supplier
You will be using a trailer for many years after purchasing it. That's why it's important to make your purchase from a reliable partner:
For most trailer manufacturers a deposit is required, sometimes as much as 30%. This is used for the many costs, which a manufacturer incurs during the preliminary phase (drawings, materials and labour). For you this means that you are making a prepayment of €30,000 for a €100,000 trailer. You only do so if the trailer manufacturer is financially reliable so that you do not end up losing your money in the event of a potential bankruptcy. Factors that determine whether a company is financially reliable include growth, financial performance and continuity.
In addition to the reliability of a trailer manufacturer, a reliable end product is also really important. Safety when operating the trailer in traffic and safety when working with the trailer are essential. Only choose a partner therefore, which is well-known for safe and reliable products. You can recognise safe and reliable products by companies with a VCA certificate and an ISO 9001 certificate.
2: What load are you going to be transporting
If you want to purchase a trailer, it is important to know what you are going to be transporting. A trailer is in fact determined by the kind of business you are in. What are the dimensions of the load, what is the weight of the load, does the load support self-tracking? These are essential questions to ask before proceeding with a purchase. It is recommended that you are advised by an expert so that you purchase a trailer, which completes your work as effectively as possible. Do you first want to find out for yourself to what extent the trailer that you are looking at is able to transport your load? Then have a look at an axle load program.
Many companies select an expensive and heavy-duty trailer for transporting the largest materials that they own. They often do so to be flexible in terms of deployment. The greater the flexibility of the end product, the more you are able to set yourself apart from other hauliers. Depending on your corporate strategy, you can also focus more on the ROI. Where that is the case, it is often more sensible to purchase a more lightweight and less expensive trailer and to arrange for the largest piece of plant to be transported by another company.
When determining the load and selecting a trailer, the legislation is the most difficult issue that carriers come up against. In any country they use different rules and these rules change virtually daily. What can you take note of now as a carrier? Axle load, wheelbase, turning circle, tare weight, projecting load, total weight are a number of factors, which are relevant for getting onto the road fully legally. To be certain whether you are purchasing the right one, a discussion with the manufacturer's specialist department can provide you with greater clarity. This just once again emphasises the fact that a good partner is essential.
3: Check the tare weight and ask for evidence
Checks are more and more often carried out for handling traffic regulations, particularly when it comes to special transport. Weights play an increasingly important role in this. For this reason, when comparing quotations you should pay careful attention to the tare weight of the trailer and ask for evidence of these tare weights. In the case of a heavier trailer, you will be able to take on a less heavy-weight load. It's not only the tare weight of the trailer that plays a role in this, but also the weight distribution on the trailer is important. For example, how much weight goes to the king-pin and how much weight is distributed over the axle group? This is important because of course you also want to gain optimal use from your truck and you do not want to be overloaded. The position of the axle group plays a crucial role in this.
4: Check the lengths
The dimensions of your truck-trailer combination also play an increasingly important role. Due to the stringent regulations throughout Europe, in this respect it is important to have a confident stance on this. Does your trailer fit behind today's trucks in view of statutory legislation? Your combined length may be up to a maximum of 16.5 meters. If you exceed this then that will always have consequences for your ability to use and deploy the trailer.
5: Specify options
Make a list of specifications beforehand, which you think are important for your trailer.
Trailer manufacturers do in fact use different names for different options. As a result, confusion can occur in the specifications of the trailer. Compare the different quotations and to what extent they meet your specifications. Purchasing a trailer, which does not fully meet your requirements, will continue to have repercussions for you for the next 20 years.
6: What does my trailer cost
A trailer is not something that you purchase every day and it demands a significant investment. Ultimately you want to know what the return is on your investment (ROI) or what the total costs of the trailer amount to, preferably per km (Total Cost of Ownership). You might well think that a cheaper trailer delivers a higher ROI. Unfortunately it is often the case that 'you get what you pay for'. For example, this may mean more downtime due to repairs, not being able to transport the desired load and a shorter service life. It may well be that over time a trailer with a higher purchase value delivers more than a less expensive trailer. Calculating accurately is therefore essential when purchasing a trailer! In the meantime do you just want to focus on the purchase price of a trailer? If so, before doing so take a quick look at a trailer manufacturer's web site on how to configure your own trailer.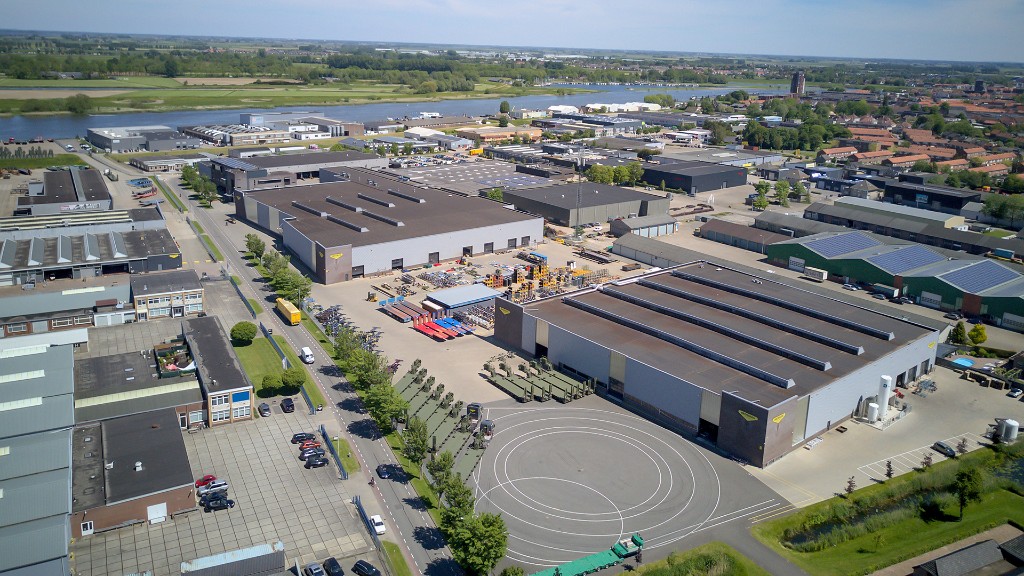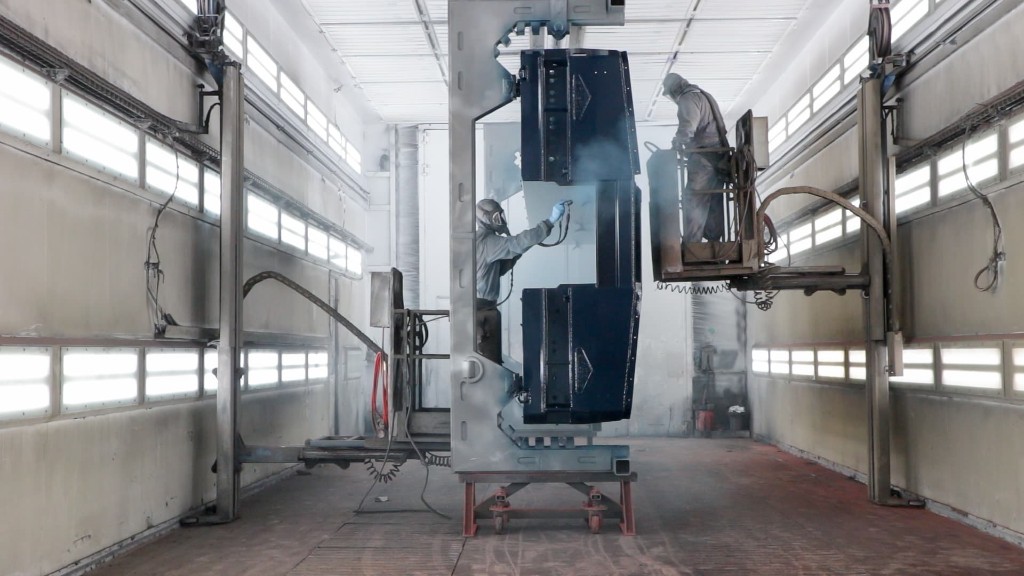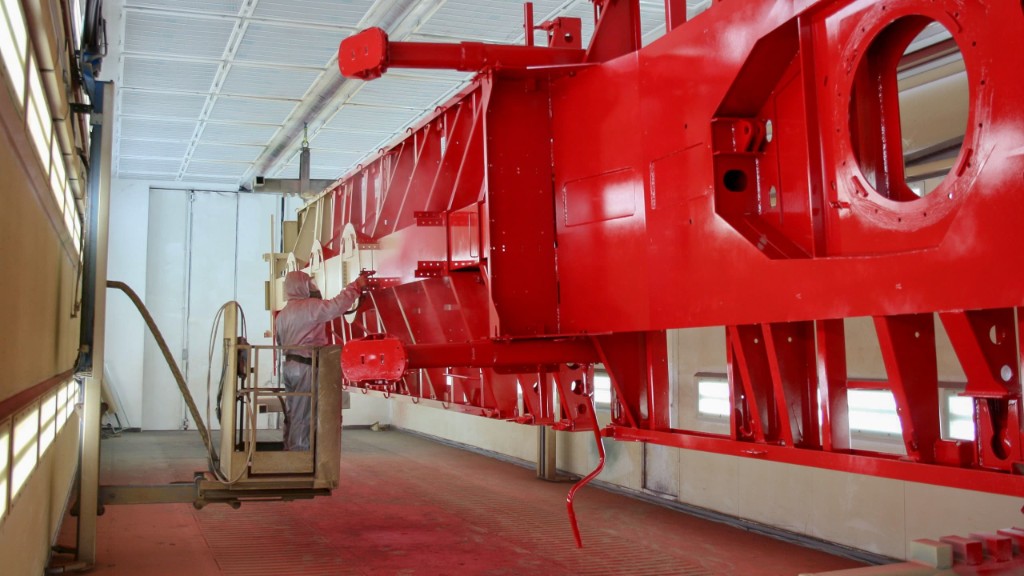 7: Have a look in the kitchen
To really find out whether a supplier makes a high-quality product, you need to take a look in their factory. Based on a visit to the factory you can see with your own eyes how and where your product is going to be made. You can then view trailers for yourself at various stages of the production process. When doing so, take note of the materials used, the construction method, the work ethic of the fitters, the accuracy of construction and the orderliness and cleanliness of the factory. After this your gut feeling is often indicative enough. Were you made to feel welcome?
8: Service life of the trailer
A trailer is often purchased for use over many years, after which you hope to get something back for the old trailer. There are even companies, which sell the trailer at a later stage and still want to receive a relatively high trade-in value. The service life of the trailer is the most important factor in this. A new trailer always looks spick and span, from every supplier. But appearances can be deceiving… Look around you and ask those in the know what their experience is of different suppliers. During the visit to the factory you also find out about the service life.
9: Paint and preserving treatment
Rustproofing a trailer is essential to its service life. To ensure good adhesion, your trailer is first of all sand-blasted. After sand-blasting it is recommended to get the trailer metalized. This involves burning a zinc layer into the trailer. Many trailer manufacturers galvanise the trailer. However, this is something completely different, and in fact involves applying a zinc layer on to the trailer. The difference between the two is that if firing zinc into the trailer, the trailer will never rust again. In addition, trailer manufacturers often offer different methods of metal spraying. For example, is the whole trailer metalized or just the visible parts? This is an essential difference for the service life of your new trailer.
10: Maintenance and after sales
The quality of the trailer you have purchased will have a long-term impact on your maintenance costs. For this reason, they also play an important role in the purchase. Think, for example, about lines, brake cylinders, etc., which are or are not assembled having been protected and reinforced. This ensures that this component is less vulnerable and will thus need to be changed less quickly. This is critical if you don't want to face unexpected surprises in terms of maintenance costs. While maintenance costs cannot be financed, a high quality trailer with a slightly higher purchase price can.
Some producers require the trailer be in an expensive maintenance programme to continue to be covered by the warranty. When comparing quotations, it is recommended to compare these differences and to include these costs in the purchase value. By doing this, you compare apples with apples.