Pendle axles, crane arm recess and ramps
A new addition to the Broshuis range of pendle axle semi low loaders is the variant with a 800mm wide and 3500mm long crane arm recess and ramps. This semi low loader is multifunctional, allowing a range of construction vehicles to be transported. Manfred Schrefler recently added this trailer to its fleet.
The Broshuis PL2 pendle axles are built in our own factory and are welded robotically at one location in the Netherlands. This guarantees quality! Thanks to the new computer aided design and production techniques, in which the Kampen-based family business has invested heavily, it is possible to calculate precisely where weight can be saved and where the trailer needs to be strengthened.
This is essential if you are going to remove a piece of loading floor to develop a crane arm recess. With this, you get the stiffness and strength from the chassis. The result is an extremely strong pendle axle trailer with a low tare weight. The tare weight of this generation of pendle axle trailers is at least 10% lowerthan previous versions, which means that a transporter can carryextra load. This will appeal to all operators.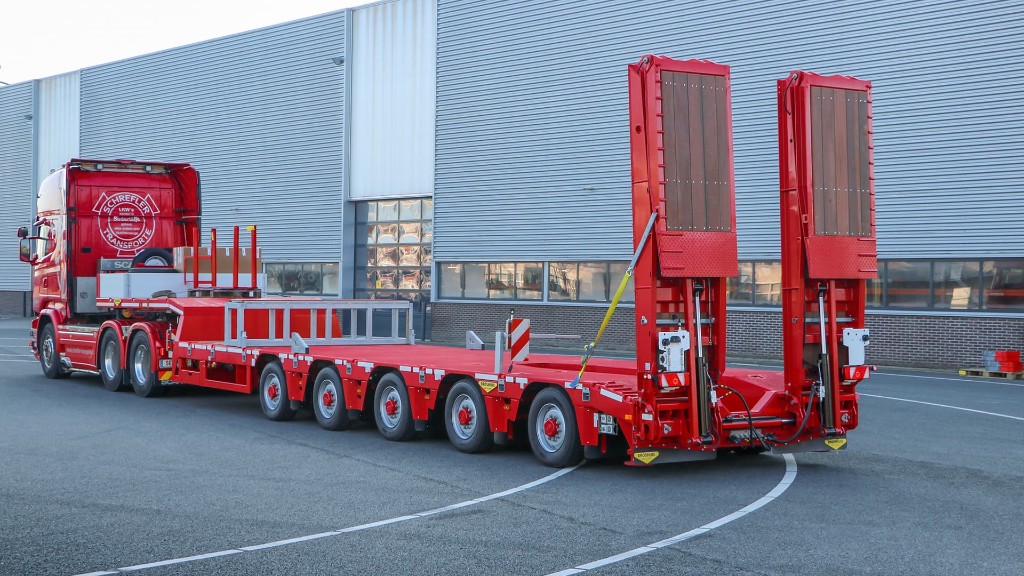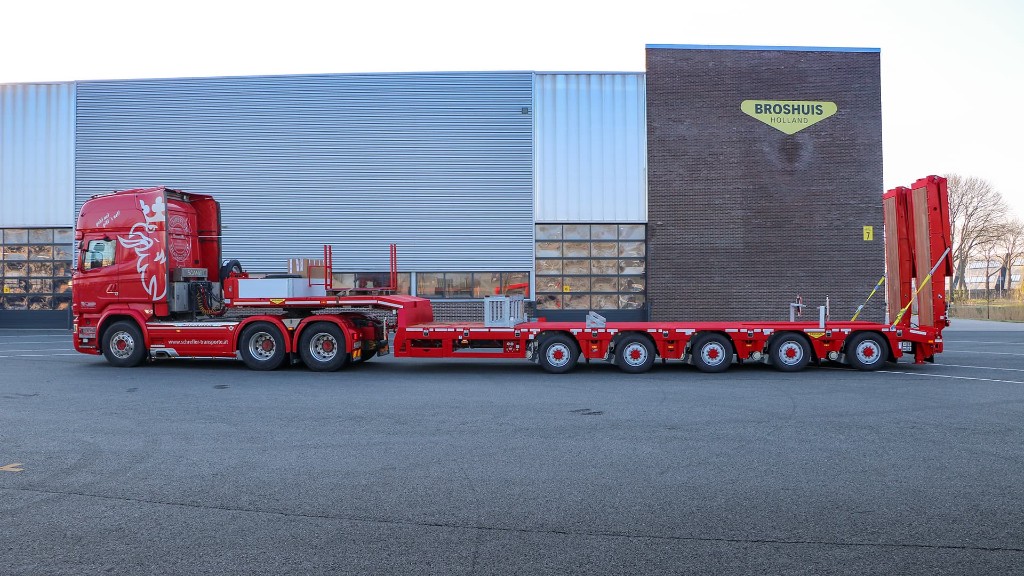 "Our pendle axles have been tested to the limit by the US military. No other company goes as far as the Americans ", says Pieter-Bas Broshuis. "It is great that an organization like that is very satisfied with the quality and that we can also offer this unique, strong pendular axle to our other customers."
The Austrian earthmoving company Schrefler Transport / Baggerungen outlines the advantages of this trailer. "We transport our own machines and want to have the flexibility to carry a range of equipment. For this reason, we have opted for a trailer with ramps and a crane arm recess. Due to the low weight, we can now also transport our largest machine ourselves. This was not possible on any other brand. "Says Manfred Schrefler. "Also, because of manoeuvering on uneven terrains and lifting loads ourselves, we opted for the trailer with the most stroke.
Crane arm recess and ramps