A safe trailer for every driver
Safety is important to us, which is why we give this our highest priority. Besides safety for our employees and fellow road users, we also pay great attention to safety for the drivers and/or users of our trailers. We include driver safety in the design, construction, inspections and operation. Read here how we do this.
Design phase
During the design phase, we already take driver safety into account. This starts by making the operating parts easily accessible. Where possible, the operation is also realized via remote control so that the driver is always at a safe distance. The weight of dismountable parts is also calculated to ensure the compliance with occupational health and safety legislation. In addition, the assembly and disassembly of large parts such as the gooseneck, dolly and ramps are simplified by the special tools supplied. Safe and easy climbing on and off the trailer is also taken into account in the design. This way, the driver can use the trailer even more safely.
Inspection
After a trailer has gone through a final technical inspection and leaves the factory, it also undergoes a functional inspection by an experienced driver. During this inspection, the trailer will be extended, ramps and wheel wells will be tested, and the trailer will be taken for a test-drive. This is to test whether all functionalities of the trailer work properly, safely and logically for the driver.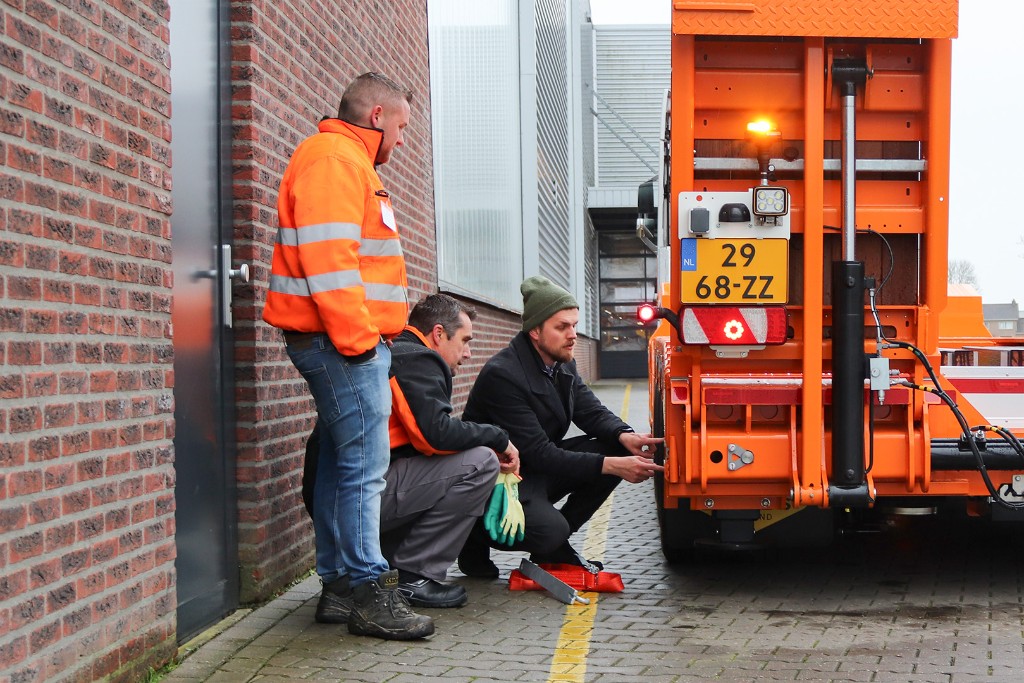 Read more
In addition, regardless the European type approval, all our trailers undergo a brake test. It is not mandatory to test the brakes after the type approval, but we consider this an important part of safety and carry it out on every trailer. This way, we can guarantee a high safety level for our customers and their drivers. All test data is stored in the trailer file.
Delivery
When the trailer is ready for delivery and the driver(s) come to pick it up, extensive instruction follows on the operation of the trailer and how to use it safely. This training is designed to walk through the entire trailer and answer any questions the driver may have. After this, the driver can safely and confidently hit the road with his new trailer.
Safety is our top priority! Want to know more about our company?