M.J. van Riel chooses Broshuis PL2 HD
The latest addition to the already large fleet of M.J van Riel from Tilburg is a Broshuis 2 + 4 PL2 pendle axle low-loader. Last week the impressive low loader was collected from Kampen.
The customer M.J. VAN Riel, is well known for factory relocations, special transport and mobile crane operations, as invested heavily in new equipment over the last few years, to enable them to give their customers a safe and reliable service. The Tilburg family business is growing rapidly and involves the entire company in their many projects.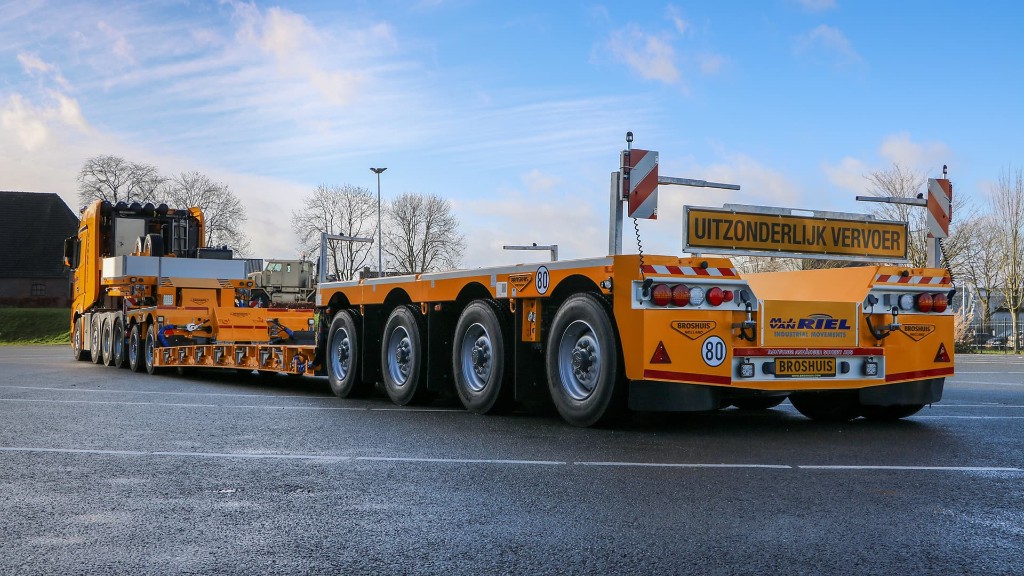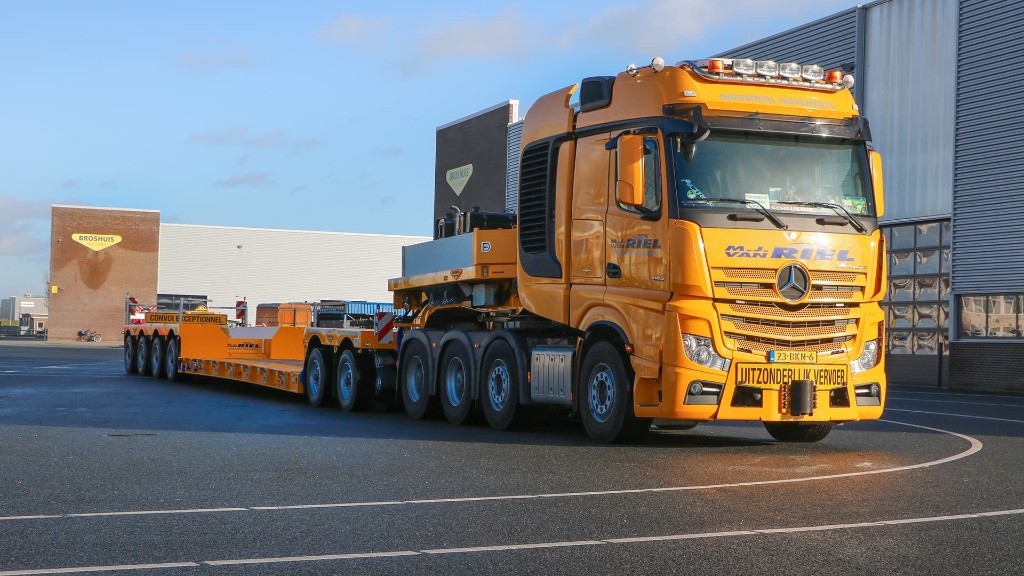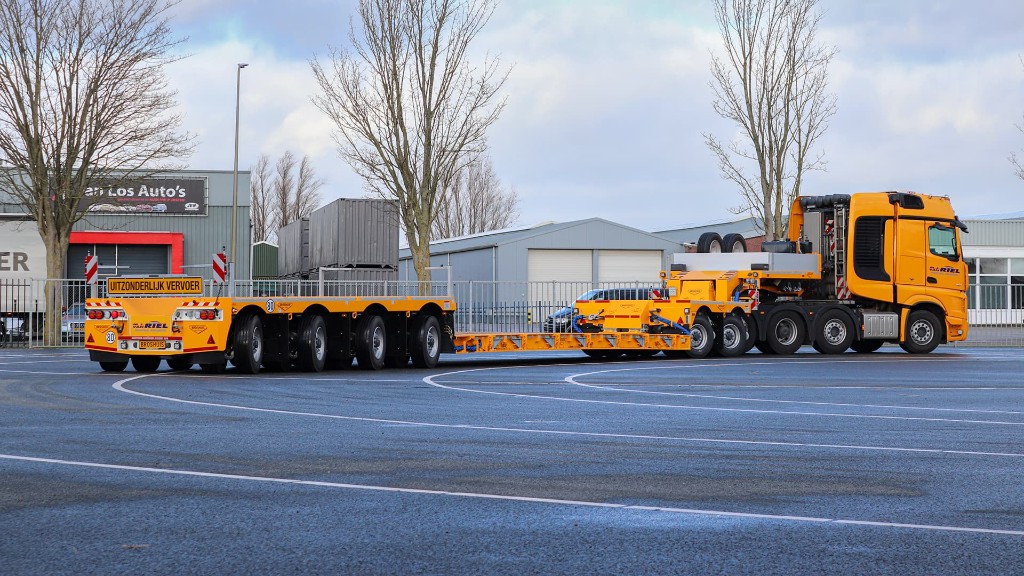 "We know exactly equipment we have, so we are aware of what we are missing" says Martin van Riel. "If you have certain contracts and you have to use equipment that's not suitable it means that you are not working efficiently and compromising on safety, for this reason we have now purchased a Broshuis 2 + 4 low loader that can be used as 4 axle low loader."