Buying a 3+5 dolly low loader?
This low loader is the best choice for extremely heavy loads. Due to its many advantages, you can distinguish yourself from other operators. The robust construction gives you a low loader with a long service life.
3+5 low loader dolly combination PL2 HD
The 3 + 5 low loader dolly combination is built for the largest and heaviest machines. By our own strength calculations, we can see exactly where we can save weight without compromising on the strength of the pendulum axle. This provides the operator with a low loader that has a low tare weight, and high axle capacity. This high payload in combination with a wide crane arm recess and 600 mm stroke makes it a unique low loader. Due to the robust construction and effective corrosion protection, you have a low loader with a long service life.
General
specifications
1x Extendable
Pendular axles (PL2)
285/70 R19.5 Tires
Movable detachable neck
Outer beams linkable
Load capacity app. 85T
Linkable 3 axle dolly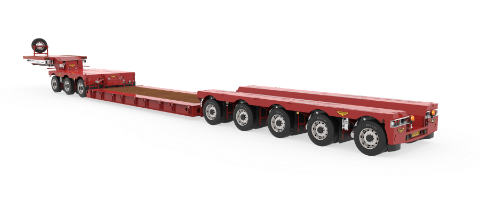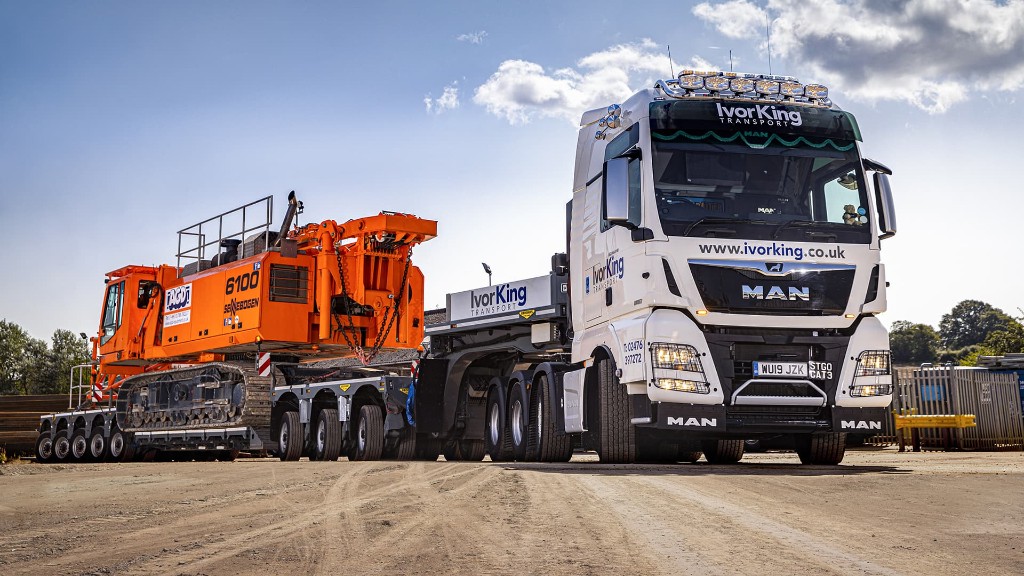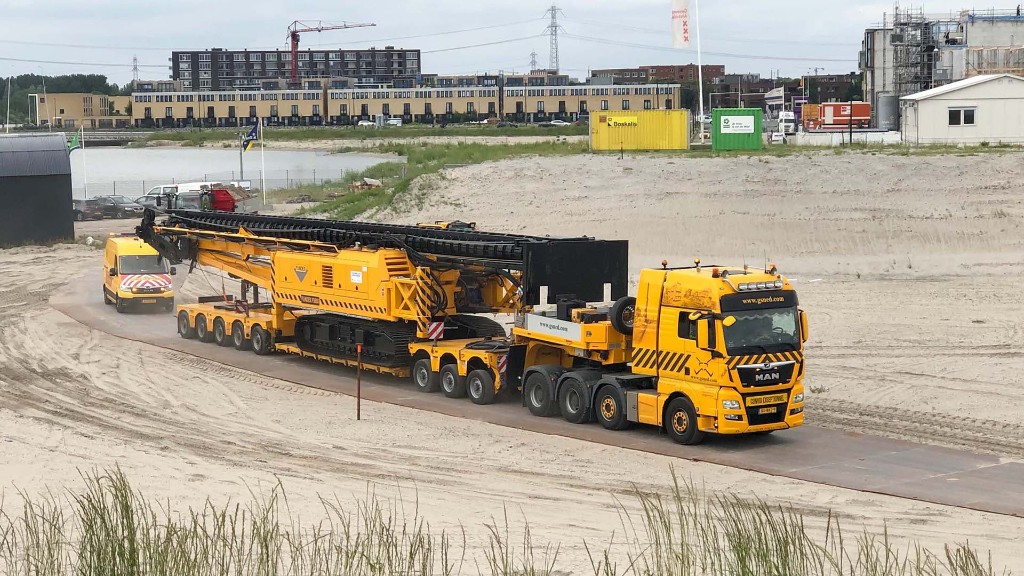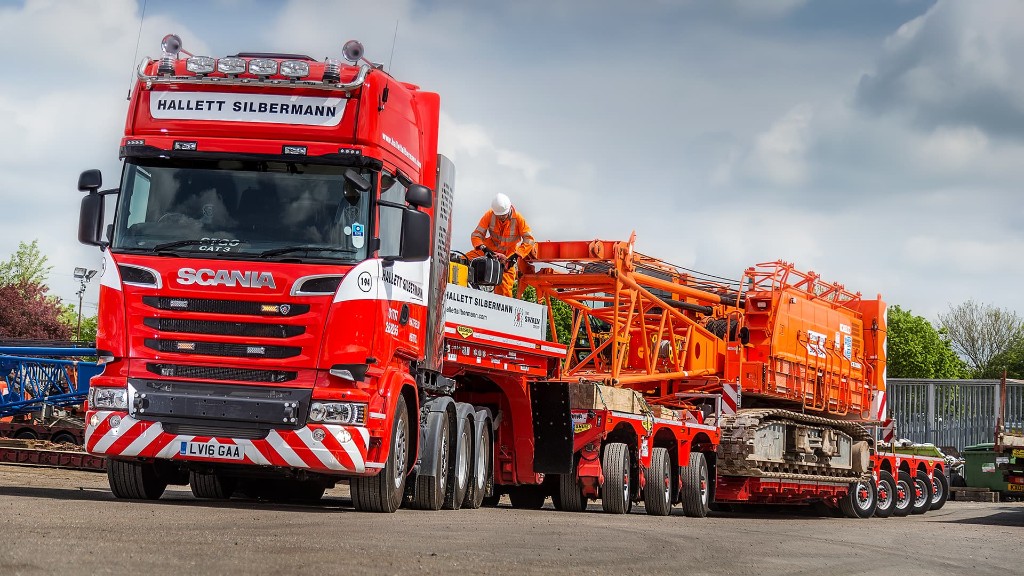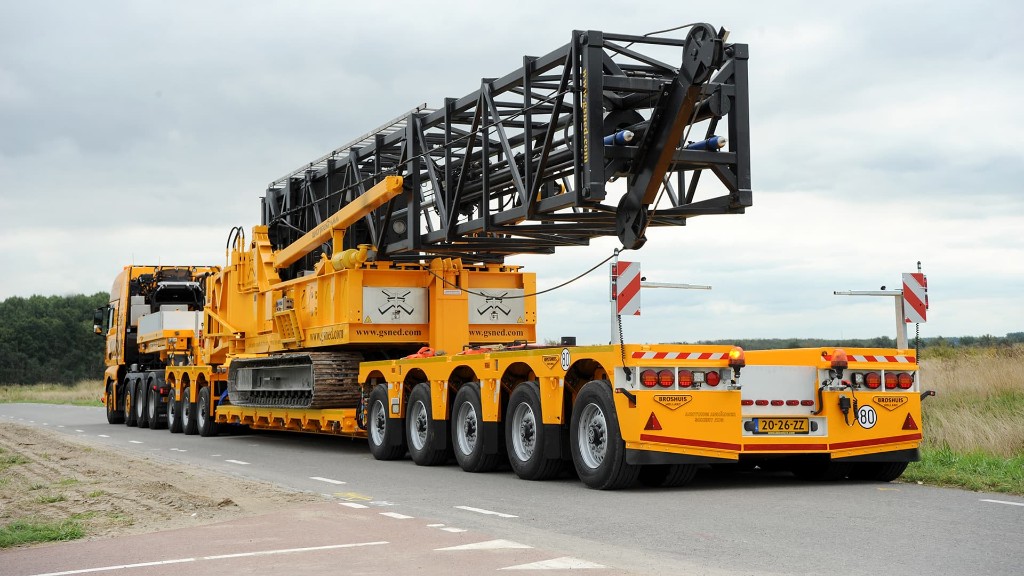 Technical
specifications
Kingpin load 25T
Bogie load 96T
Tare weight ca.35,2T
Loading height 530mm
Bed lenght 8000mm
Extension 5500mm
Total extended trailer lenght 29740mm
Specification sheet
Related
products
Innovations
and techniques
The anti-corrosion protection of a trailer is essential, you cannot simply do it 'again', it has to be done right first time!
Our PL2 pendle axles are of high quality. Thanks to the latest computer and production technologies, we have been able to build our pendle axles stronger and lighter.
We have designed a number of dollies for use in combination with our low-loaders. We supply the dolly in several variants, jeep dolly, fixed or removable dolly between neck and low bed.