All trailers for tran­sporting chalets, mobile homes and tiny houses
Transporting chalets, caravans, mobile homes, bungalows and tiny houses requires a specific approach within special transport. The dimensions of chalets and mobile homes are only getting higher, wider and longer. Together with renowned transporters and builders of chalets, we have developed the ideal trailers for this work so that their products reach their destination safely and undamaged.
The primary need for carriers is for the chalet to fit in or on the low loader. The length, weight and height of the load play a crucial role here. Thus, the lower-height chalets can be transported on our low semi low loaders that are equipped with an ECO ramp, among other things, and the higher chalets can be transported in our extremely manoeuvrable and low low loaders.
Besides transporting the chalet, mobile homes, bungalows and tiny houses, it is also often the carrier's job to place and position the chalets. Tight camping sites are often inaccessible for the entire combination. As a result, bringing a tractor on the low loader to put the load in place is often crucial.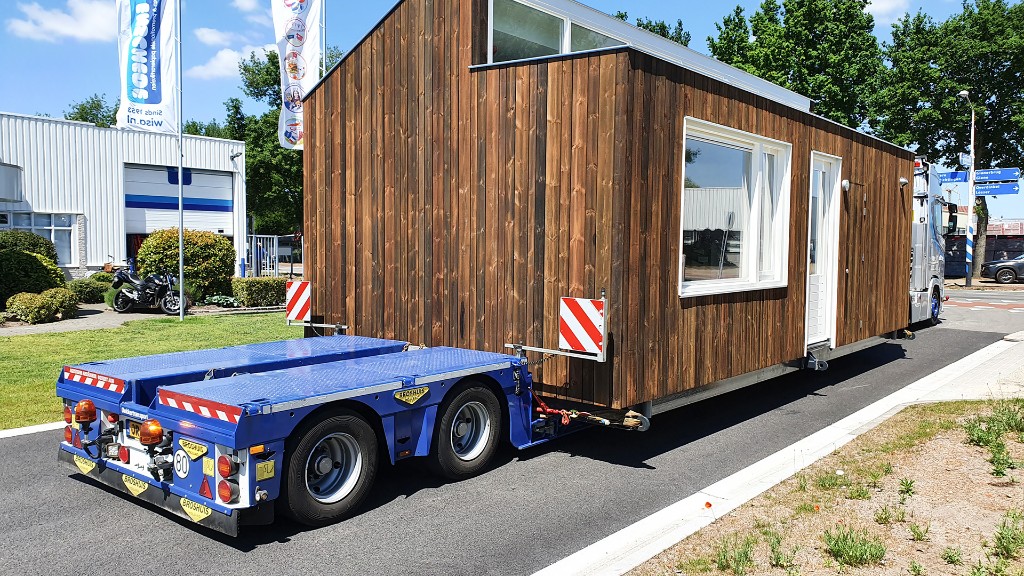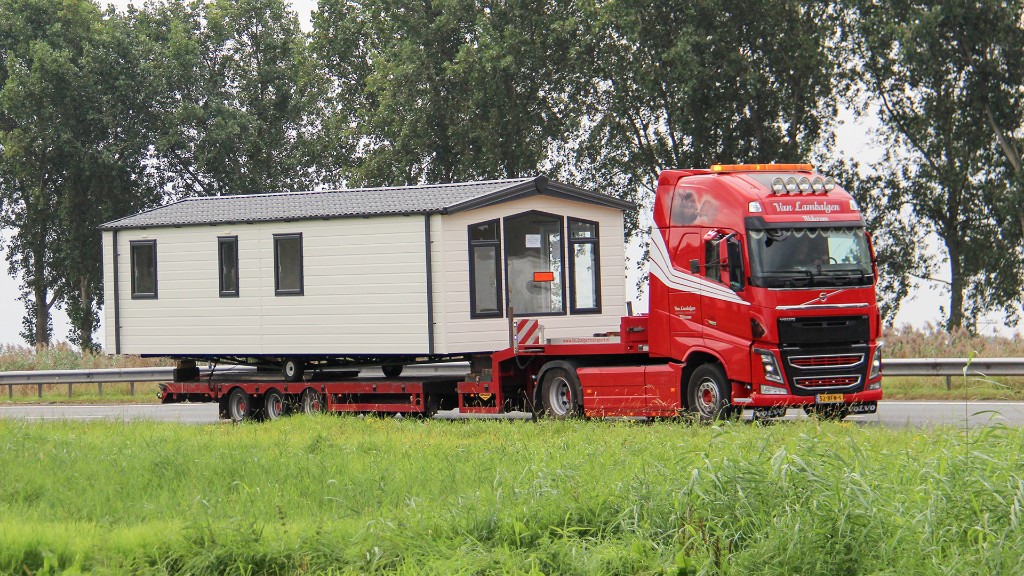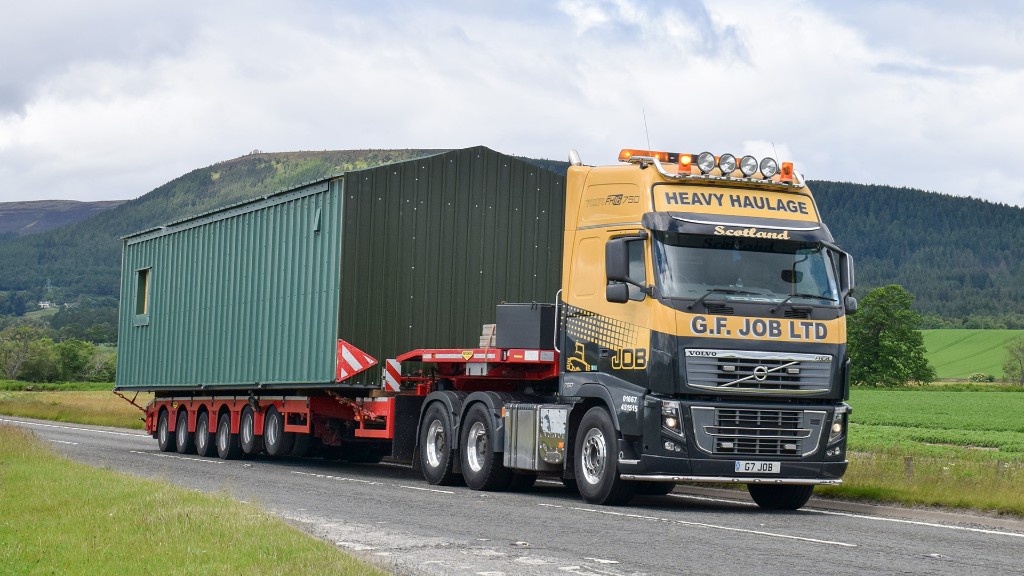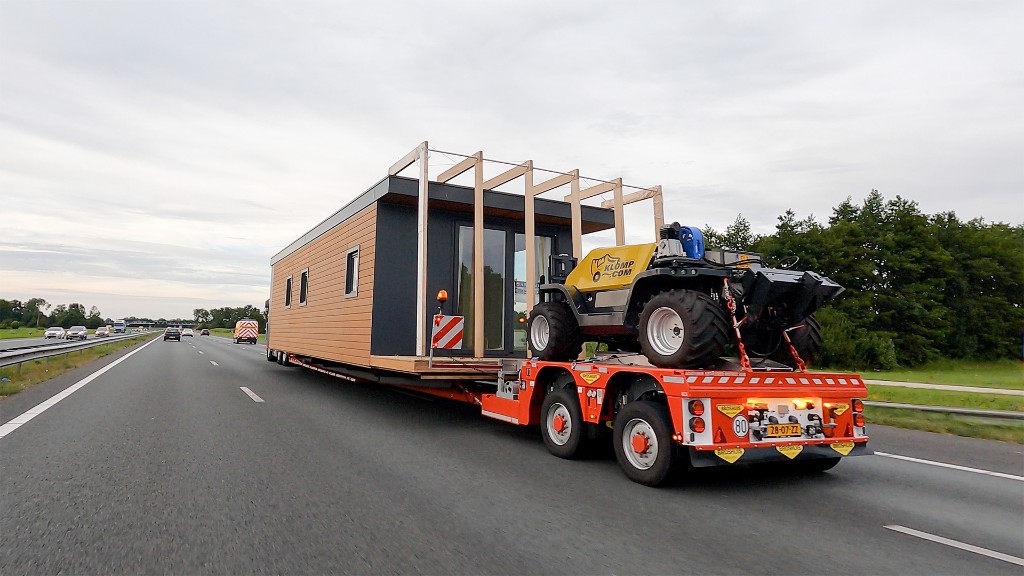 Low and semi low loaders for chalet transport
The strength lies in the safe, quick and damage-free loading of the chalet, mobile homes, bungalows or tiny houses. With the semi low loader, a hydraulic fold-down ECO ramp is often chosen to create a better ramp angle for loading the chalets. After loading, the ramp can be put back in driving position allowing the chalet to be loaded on/over the ramp. The ECO ramp can even lift the chalet slightly to remove the chalet wheels and gain even more height.
With our low loaders, the neck is easily removable and has been designed with an ultra-low loading floor for loading and transporting chalets. With fixed ramps, prepared for a winch and a total of 16 metres in the low bed, almost any chalet, mobile home or tiny house can be transported. The low loader is equipped with pendulum axles with an enormous steering angle and height stroke. The neck of the low loader can be adjusted to the same height as the axle set, allowing maximum space under the trailer and under the chalet so that a guardrail or a pole is no longer an obstacle for the wide loads.
Thanks to years of experience, all our trailers are equipped with the right certified lashing options in the right places. If you choose a Broshuis trailer for transporting chalets, mobile homes, bungalows or tiny houses, you are assured of a well-thought-out transport solution.
We would be keen to advise you.
RELATED PAGES