A new Broshuis 1+3
pendulum axle
low loader
This new low loader is the second new Broshuis trailer this year. In addition to a hydraulically steered 3-axle semi low loader earlier this year, it is now the turn for a new pendulum axle low loader.
The increasing demand for transporting heavier loads no longer fits into JTST's current low loaders. Hence the expansion to a larger size. The choice of a fixed dolly at the front is necessary for the diverse range of tractors at Tolkamp. This allows the low loader to be multifunctional.
Soon a new 6x4 tractor will be ready as the regular tractor for this combination. But already it is a splendid combination.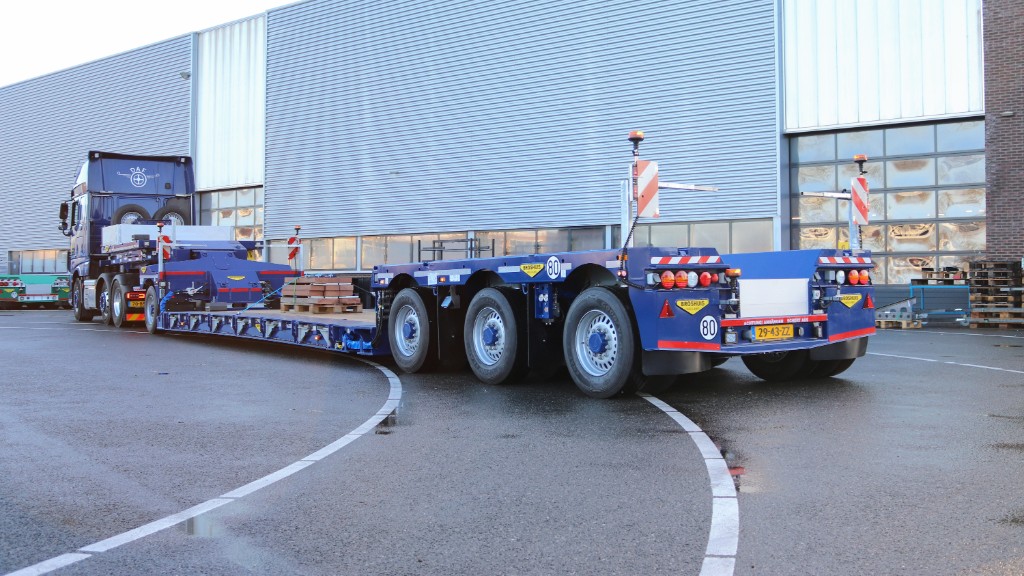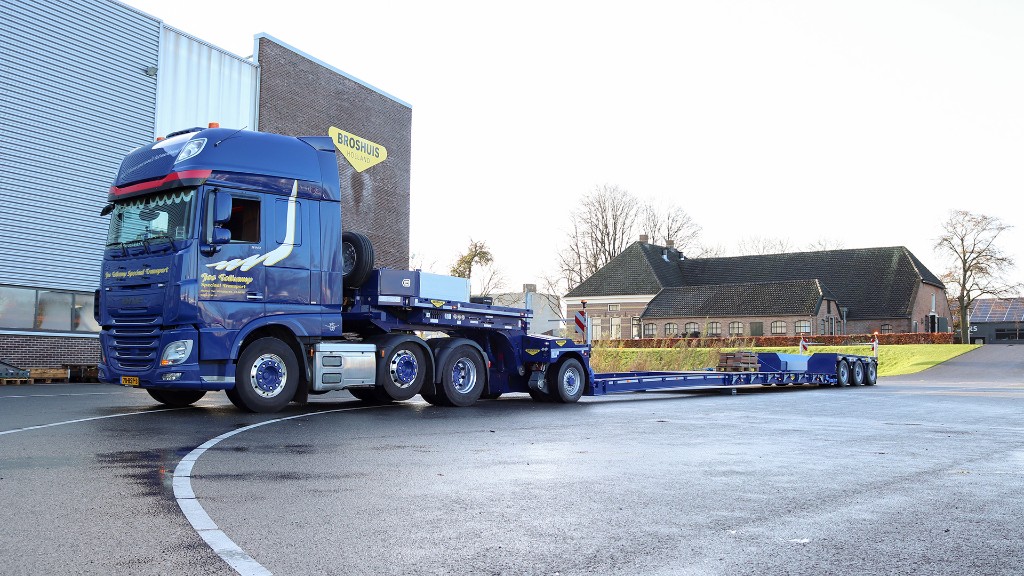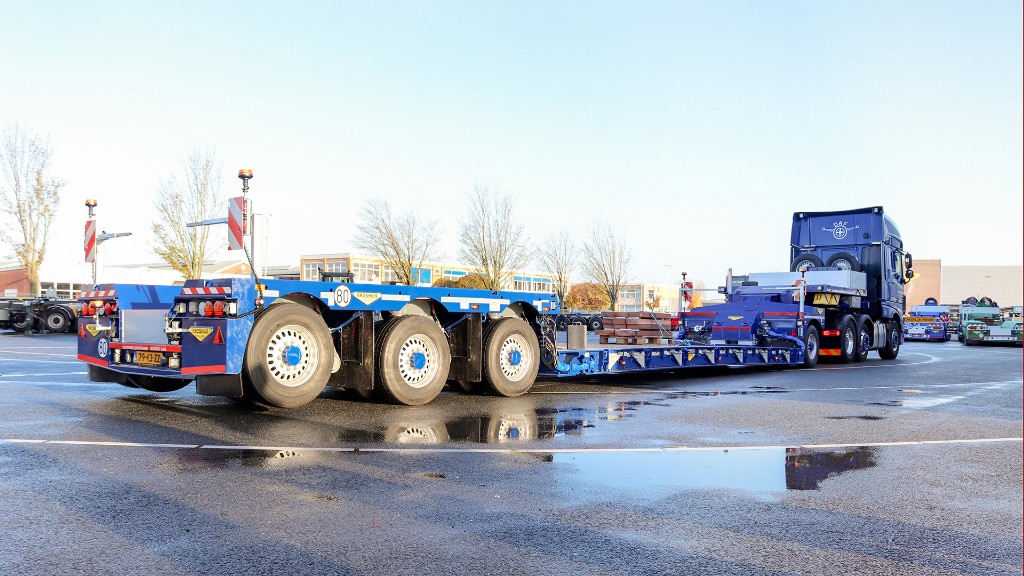 The low loader itself is characterised by its low tare weight. The secret and biggest advantage lies in the axle set. According to Jos Tolkamp, the 600mm stroke of the axle assembly combined with the extra-wide crane arm recess, coupling capability and fully radio-controlled operation combine all the advantages. "The high level of finish really amazed me".
With this, JTST has been able to add a multifunctional low loader to its fleet for the next 20 years.
More information
This low loader has a 3-axle bogie with a fixed 1-axle dolly at the front. Thanks to the high axle capability, in combination with a low tare weight, this low loader dolly combination has the highest payload of its kind.
We have designed a number of dollies for use in combination with our low-loaders. We supply the dolly in several variants, jeep dolly, fixed or removable dolly between neck and low bed.
Fixed dolly, removable dolly or a jeep dolly. What is the difference? Read the pros and cons of the different dollies here