Buying a new triple trailer?
With this flat trailer you can easily transport lengths of no less than 36 meters. The sturdy and robust chassis ensures a long service life.
Triple extendable flat trailer, hydraulically steered, 245 tires
This flat trailer can be extended three times. Because this flat trailer can reach a length of no less than 36 meters, the flat trailer is often used when really extreme lengths have to be transported. This variant is on 245 tires, which reduces the loading floor height. This gives the benefit that high and long loads can also be transported. With the hydraulic steering and remote control function, this length can still be used to reach and unload at hard-to-reach (construction) places. The robustness, sturdiness and quality of this trailer are characteristics that users refer to.
General
specifications
3x Extendable
Airsuspension
Hydraulic steered
Beam axle
245/70 R17.5 Tires
Load capacity app. 35T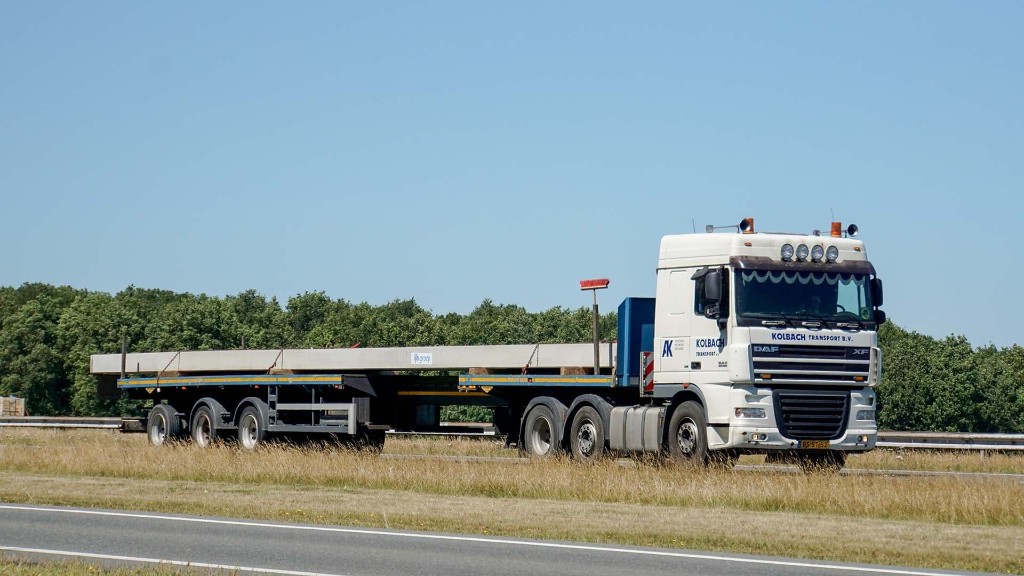 Technical
specifications
Kingpin load 18T
Bogie load 30T
Tare weight ca. 12.5T
Platform height 1.210mm
Extension 22.500mm
Total extended lenght 36.000mm

Specification sheet
Related
products
Innovations
and techniques
The anti-corrosion protection of a trailer is essential, you cannot simply do it 'again', it has to be done right first time!
The loader crane is ideal in many ways. As a haulier, you have flexibility because you can load and unload where and when you want and you are not dependent on a third party.
We often mount conventional axles, also called through axles, on our trailers. We have these in an air-sprung version and also hydraulically-sprung.