Buying a new wing trailer?
This blade trailer on pendle axles can extend four times and reaches a length of 69 m. The trailer has been specially developed for transporting extremely long blades.
3-Axle quatro blade trailer
The four times extendable pendle axle blade trailer has been one of the latest innovative developments. This flat trailer can reach a length of up to 69 m and has been specially developed for transporting the blades (wings) for wind turbines. The hydraulically lifted gooseneck, together with the high stroke of the pendle axles, gives the blade trailer the advantage that the trailer can easily get over and around obstacles.
General
Specifications
4x Extendable
Hydraulic suspension
Hydraulic steered
Pendular axles (PL)
245/70 R17.5 Tires
Load capacity app. 30T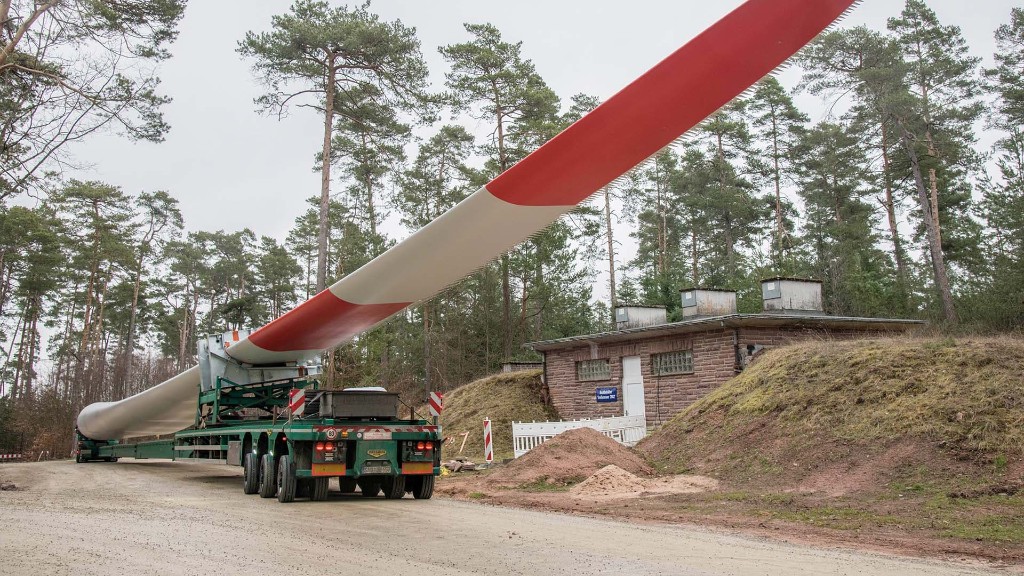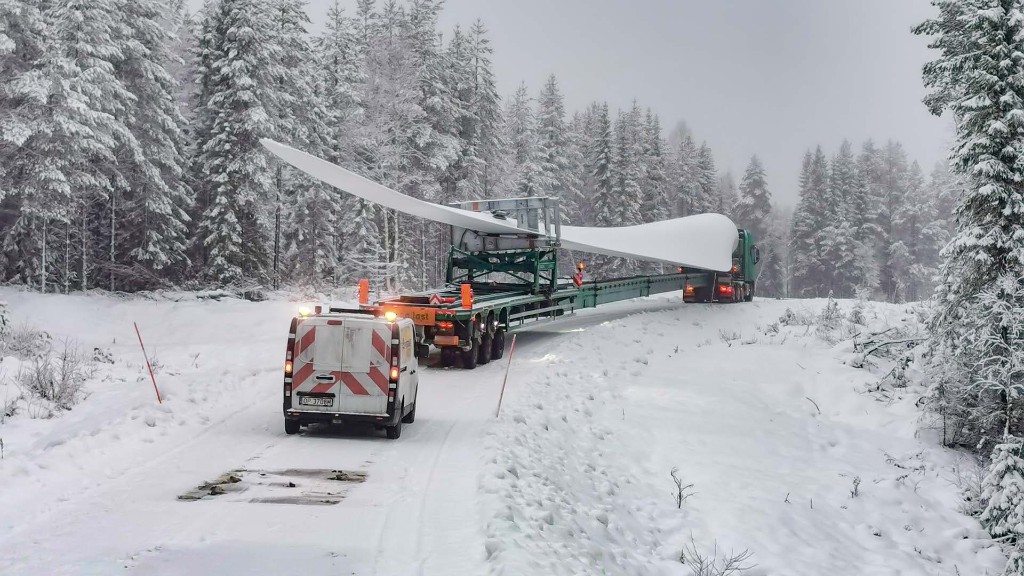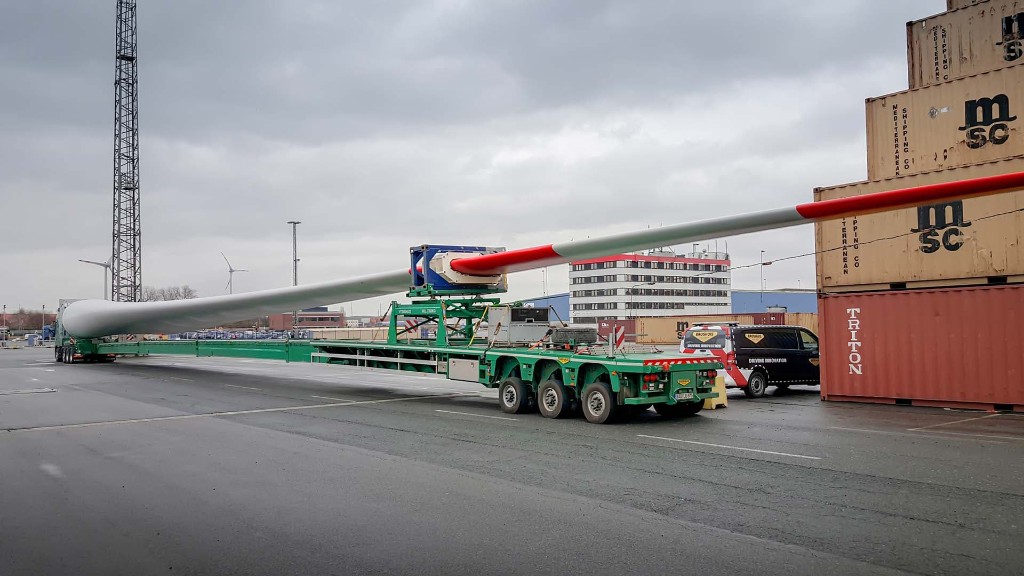 Technical
Specifications
Kingpin load 30T
Bogie load 36T
Tare weight ca. 37.2T
Platform height 1.250mm
Extension 49.100mm
Total extended lenght 69.200mm

Specification sheet
Related
Products
The 4-axle Quatro Blade Trailer is specially designed to use the 'Sliding and lifting system'. The lifting and sliding system allows the trailer to be partially retracted when the blade is loaded, which shortens the wheelbase and improves the turning radius.
This trailer has been developed for the transport of wind turbine blades, and can be extended 3 times and can reach a length of 53 m. Thanks to the hydraulic steering, the trailer can still reach places that are often difficult to reach with conventional equipment.
The 5-axle Triple Wing Carrier is specially designed to transport steel tower sections in addition to the blades. This makes your trailer multifunctional for the wind industry.
Innovations
and Techniques
The anti-corrosion protection of a trailer is essential, you cannot simply do it 'again', it has to be done right first time!
Our PL2 pendle axles are of high quality. Thanks to the latest computer and production technologies, we have been able to build our pendle axles stronger and lighter.
Thanks to this lifting system, the tip of the wing can be raised to a height of 10 meters.