Buying an chalet low loader?
With this low loader, you have a cleverly designed solution for transporting almost any type of chalets. Need a reliable trailer to transport chalets? We've got you covered.
2-axle PL2 chalet low loader
Transporting chalets can be quite a challenging job. This is mainly because of the diversity of chalets, caravans and other mobile housing. One thing is certain: the chalets do not get any smaller. The height, width and length are often greater than allowed. In order to overcome this challenge, we have collaborated with industry-leading transporters to create a specialized chalet trailer.
The 2-axle low loader on PL2 pendulum axles is equipped with a unique loading floor design that is lowered on the outer sides. This allows for the easy and safe self-loading and unloading of wheeled chalets. The neck is detachable from the bed, allowing the chalet to be driven on and off the bed via the folding ramp at the front side of the bed.
The bed is single extendable at the rear side for a maximum bed length of 16,000 mm. Additionally, the bed is equipped with 10T certified lashing eyes strategically positioned to ensure the load is securely fastened.
Thanks to the pendulum axles, this trailer has the maximum height and steering angle capabilities, enabling the delivery of chalets even in hard-to-reach locations.
General
specifications
1x Extendable
Pendular axles (PL2)
245/70 R17.5 Tires
Movable detachable neck
Load capacity app. 30T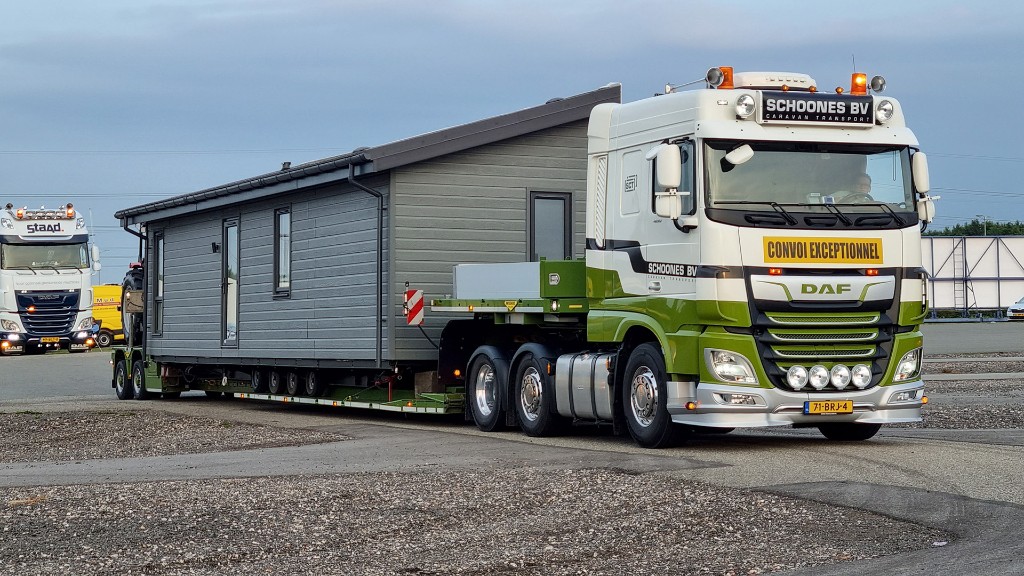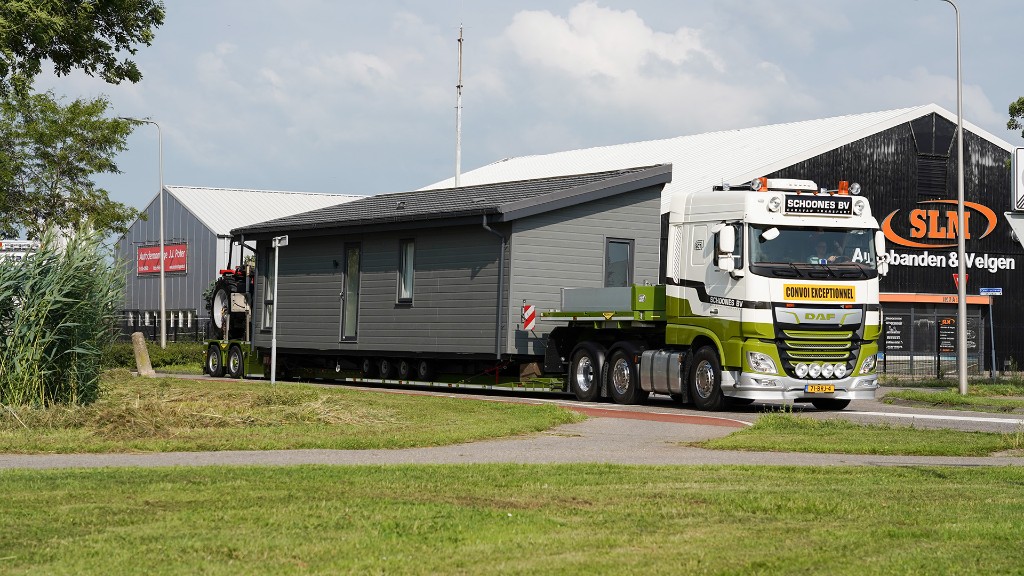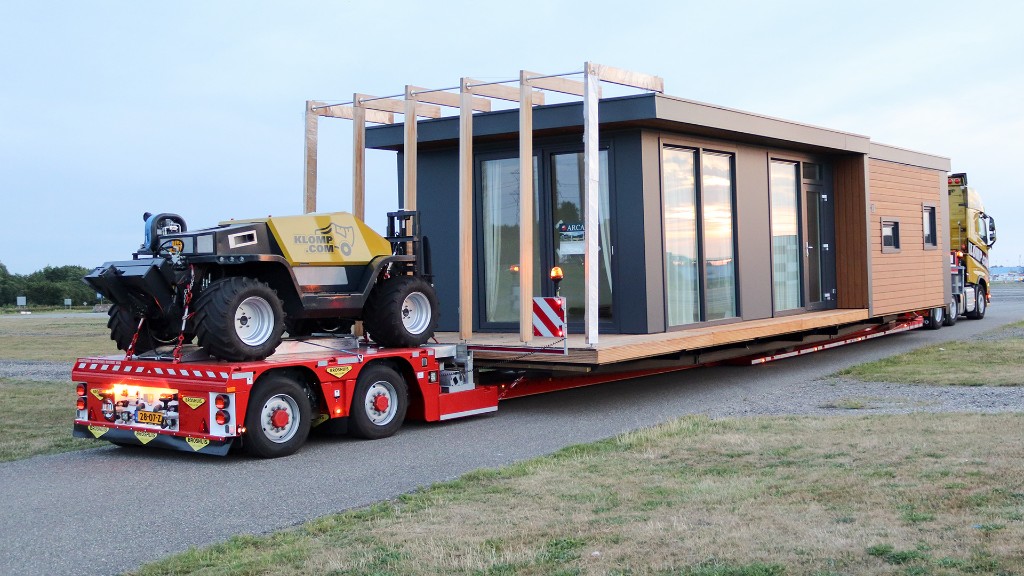 Technical
specifications
Kingpin load 23t
Bogie load 24t
Tare weight ca.16,8t
Loading height 175mm
Extension 7100mm
Total extended trailer lenght 22.998 mm
Related pages
Innovations
and techniques
We have various low loader beds in our assortment. From multi-purpose to specific beds for agricultural vehicles and chalet transport. Read more
Our PL2 pendle axles are of high quality. Thanks to the latest computer and production technologies, we have been able to build our pendle axles stronger and lighter.