Buying a 6-axle powerhouse?
This semi low loader is multifunctional. This extremely strong trailer is used to transport large and heavy construction machinery.
6-axle PL2 semi low loader
One of our most appreciated trailers at the moment is the 6-axle pendle axle semi low loader with crane arm recess and HD hydraulic ramps. Here's why. Thanks to its robust construction, this trailer is extra strong and extremely suitable for heavy and large machines. Construction machines and bases of e.g. material handling cranes, telescopic cranes and grabs can be easily and quickly loaded via the remote-controlled hydraulic ramps. Using the crane arm recess, the correct transport height can be maintained. And thanks to the 600 mm stroke, the trailer is well suited for off-road terrain such as construction sites. In addition, this is an interesting trailer to keep within 100t with the entire loaded combination. Thanks to the relatively low tare weight, a considerable amount of load capacity remains. The 100t is an important limit in the transport world, as it saves you the TÜV inspection for every transport, which is mandatory from 100t onwards when driving in and through Germany.
General
specifications
1x Extendable
Pendular axles (PL2)
245/70 R17.5 Tires
Movable neck
Load capacity app. 80T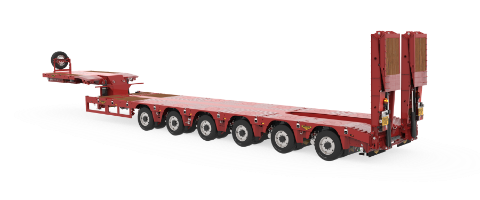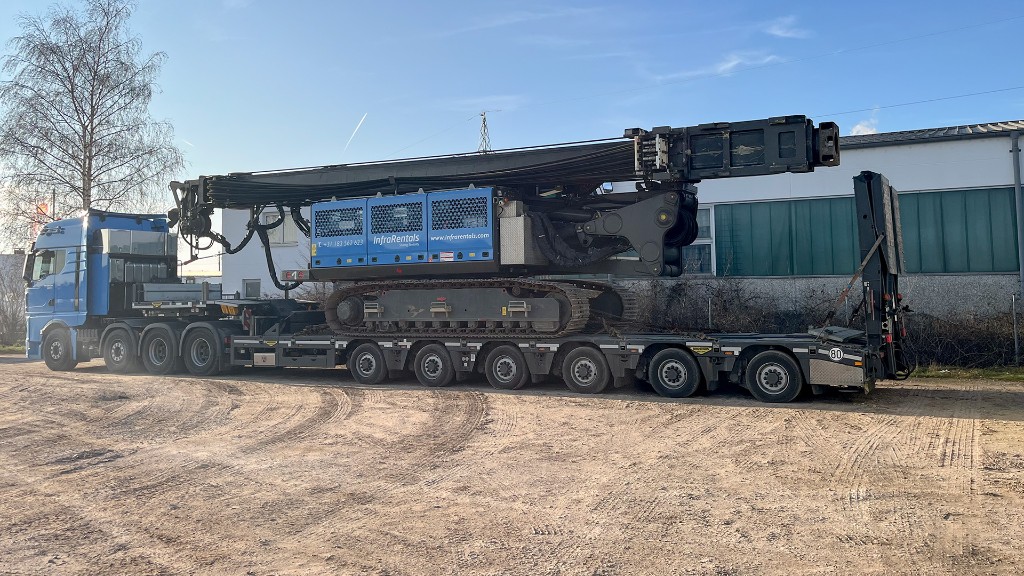 Technical
specifications
Kingpin load 30t
Bogie load 72t
Tare weight ca. 23t
Extension 5.587 mm
Total extended lenght 22.267 mm
Related
products
This 6-axle pendle axle semi low loader has a loading capacity of approximately 81.6 tonnes thanks to its low weight. The trailer extends once and can reach a length of 22.5 meters.
This 6-axle ballast semi low loader is non-extendable and specially designed for the transport of crane ballast and boom parts. You can work safely thanks to the low loading floor. The PL2 pendle axles guarantee a strong trailer with a high payload.
This 8-axle pendle axle semi low-loader is designed as a 2 + 6 version. This version extends to 34 meters. The PL2 pendle axles ensure a strong trailer, with a high payload.
Innovations
and techniques
Our PL2 pendle axles are of high quality. Thanks to the latest computer and production technologies, we have been able to build our pendle axles stronger and lighter.
To allow the user to work with an even safer trailer, we have designed four types of ramps that fully meet our high safety and quality requirements.
A crane arm recess is a recess where the crane arm can easily be placed during the transport of a machine to reduce height.