Looking for a 4-axle self tracking semi?
The 4-axle self tracking semi low-loader is truly a multifunctional semi trailer. The trailer can be extended up to 19.5 metres.
4-Axle self-tracking semi low loader
Our 4-axle self tracking semi low loader is recognised by many operators as the sturdiest semi low loader of its kind. This is because the trailer has a robust construction and will operate reliably, with minimum downtime. This 4-axle vehicle is also multifunctional and can be used for a wide variety of loads. Thanks to its low-maintenance design, you can use this trailer for years without any problems.
General
specifications
1x Extendable
Airsuspension selftracking
245/70 R17.5 Tires
Fixed neck
Load capacity app. 45T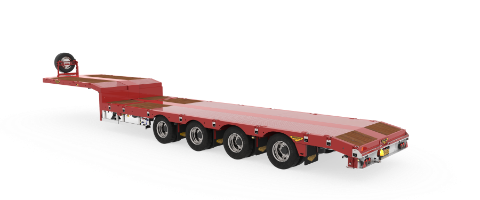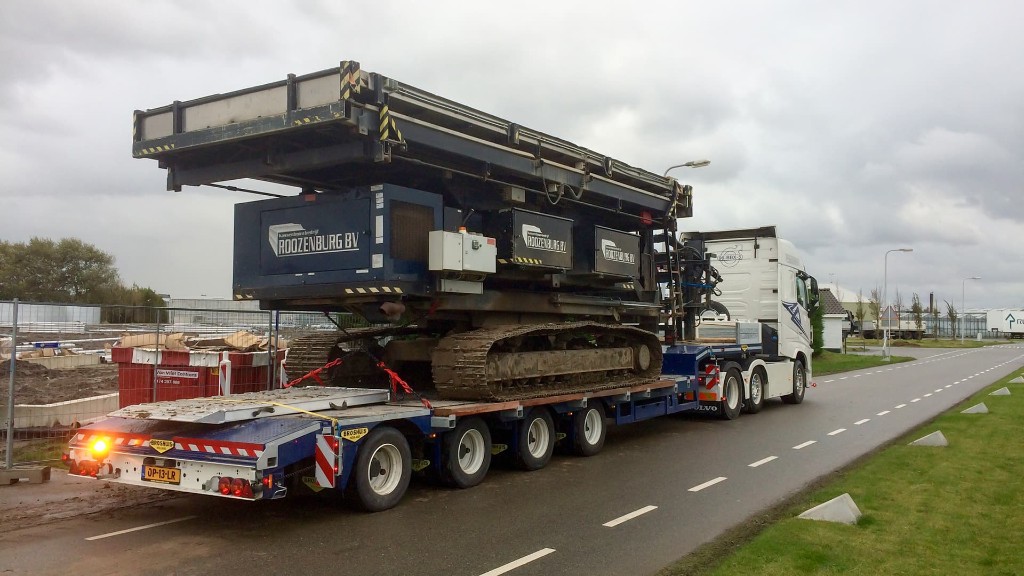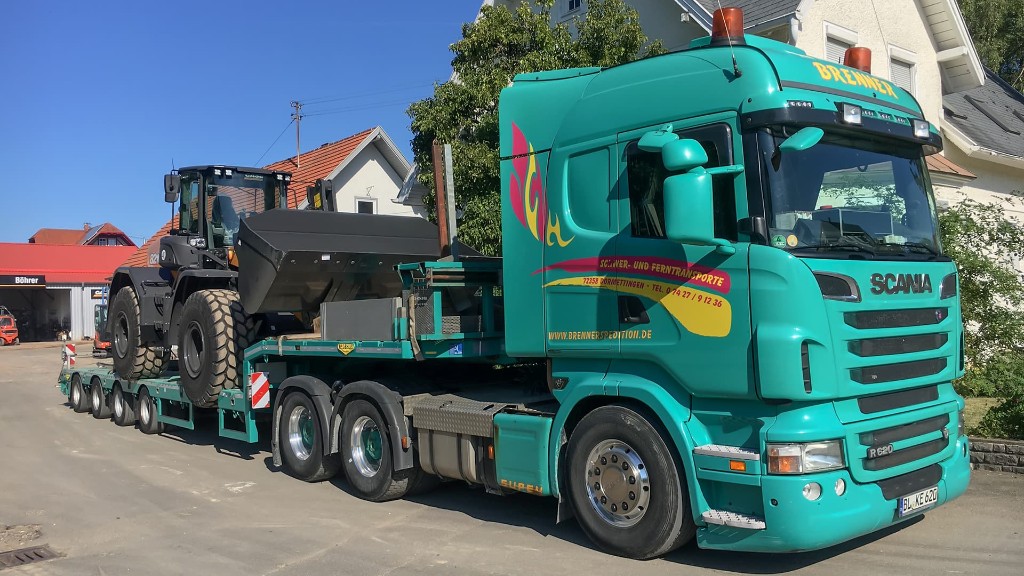 Technical
specifications
Kingpin load 18T
Bogie load 40T
Tare weight ca.11T
Platform height 870mm
Extension 6080mm
Total extended lenght 19160mm
Specification sheet
Related
products
Innovations
and techniques
The anti-corrosion protection of a trailer is essential, you cannot simply do it 'again', it has to be done right first time!
We often mount conventional axles, also called through axles, on our trailers. We have these in an air-sprung version and also hydraulically-sprung.
The loader crane is ideal in many ways. As a haulier, you have flexibility because you can load and unload where and when you want and you are not dependent on a third party.