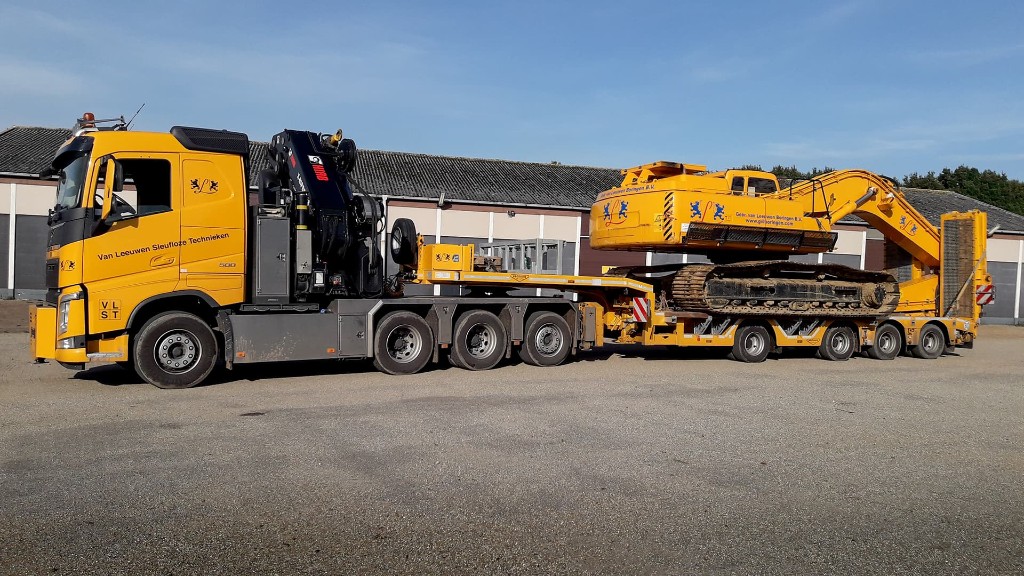 4-axle hydrau­lically steered
construction semi low loader with ramps
Safe loading and unloading of machines
Looking for a 4-axle construction semi with ramps?
The 4-axle hydraulically steered construction semi low loader is versatile, thanks to the ramps, crane arm recess and wheel wells. Because of its robust construction, this trailer has a long service life.
4-axle, construction semi low loader, hydraulically-steered with ramps
With this multifunctional hydraulically steered semi low loader, you can transport almost any kind of load. Thanks to the wheel wells for axle 1 and between axles 1 and 2, it is possible to transport large wheeled vehicles low, safely and easily. Think of shovels such as the Volvo L180 - Caterpillar 966 - Komatsu WA480. By extending the trailer, you create an extra-long front wheel well, which, with optional filling, has a completely closed floor. The special design of our wheel well fillings makes them much lighter and more manageable than the traditional wooden version. In addition, thanks to the 720 mm wide and 300 mm deep crane arm recess, the trailer can easily transport machines with a long/high boom, such as tracked excavators Volvo EC250 - Caterpillar 326 - Komatsu PC290NLC. The 4.000 mm long hydraulic ramps are optionally available with remote control, allowing you to operate the ramps from a safer distance. As the trailer is single extendable, 40 ft containers, long machines and construction materials can also be transported.
General
specifications
1x Extendable
Airsuspension hydr. steered
245/70 R17.5 Tires
Fixed neck
Load capacity app. 45T
Double wheel well - Crane arm recess - Hydr. ramps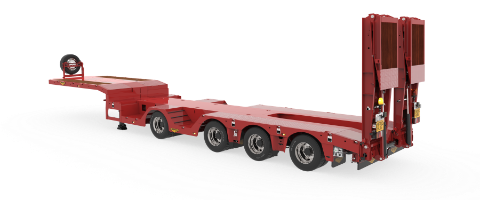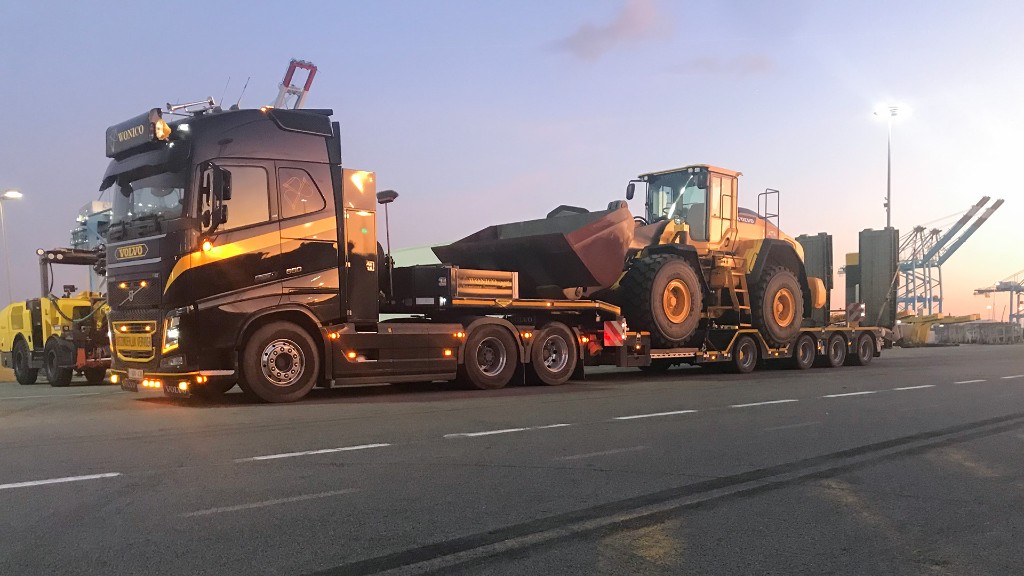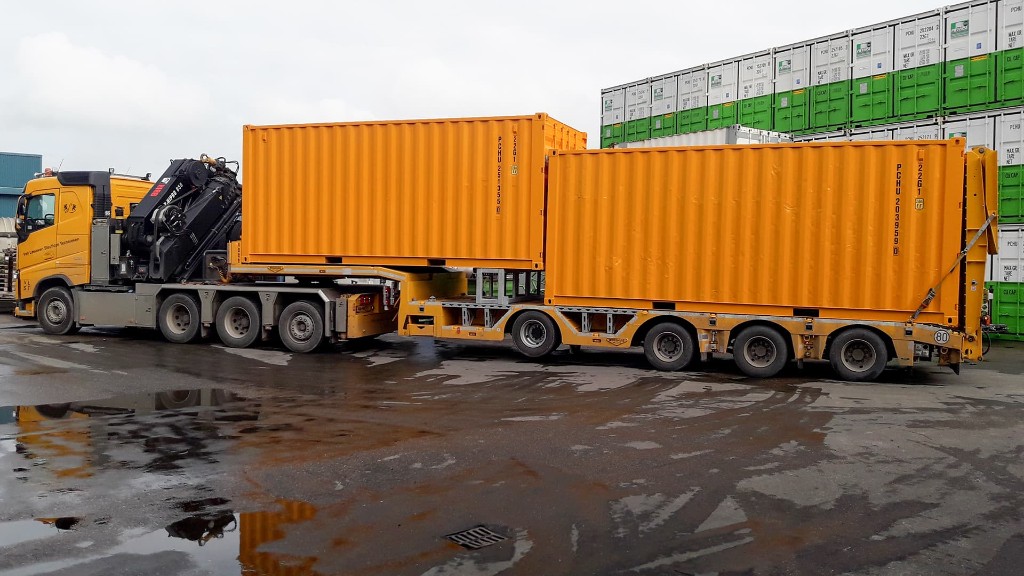 Technical
specifications
Kingpin load 23T
Bogie load 40T
Tare weight ca.15,5T
Platform height 895mm
Extension 3310mm
Total extended lenght 16485mm
Specification sheet
Related pages
Innovations
and techniques
A wheel well is a recess in the loading floor or a lowering of the loading floor. Because the tyres of vehicles are lowered, the transport height can easily be reduced.
A crane arm recess is a recess where the crane arm can easily be placed during the transport of a machine to reduce height.
To allow the user to work with an even safer trailer, we have designed four types of ramps that fully meet our high safety and quality requirements.