Looking for a 5-axle semi?
This semi low loader is very popular thanks to its many advantages. The combination length, high stroke, low dead weight and high payload are unique features of this trailer.
5-axle pendle axle semi low loader PL2
One of the most popular pendle axle semi low loaders in the Broshuis range is the 5-axle. This is because the pendle axle semi low loader falls within the legal combination length. This means that no permits are required when the vehicle is retracted, and a significant payload can still be transported. The 5-axle pendle axle semi low loader is extendable (single extension) and can reach a length of 19.3 meters. This makes it possible to transport long, as well as heavy loads. Thanks to the high stroke, the semi low loader can easily be used for jacking.
This manoeuvrable pendle axle semi low loader also has a maximum steering angle of 60 degrees, making tight construction sites easy to reach. User-friendliness has been taken into account in the development of this semi low loader, making operation very simple.
General
specifications
1x Extendable
Pendular axles (PL2)
245/70 R17.5 Tires
Fixed neck
Load capacity app. 70T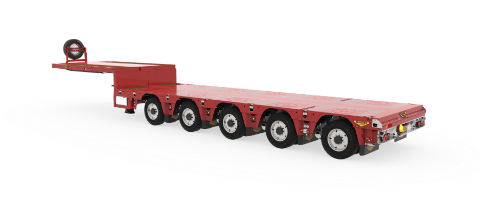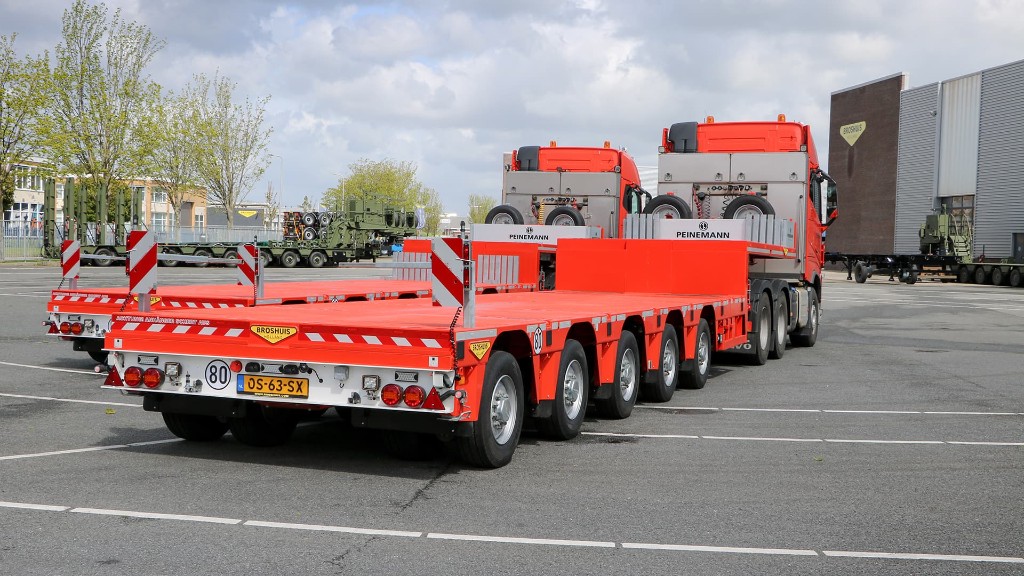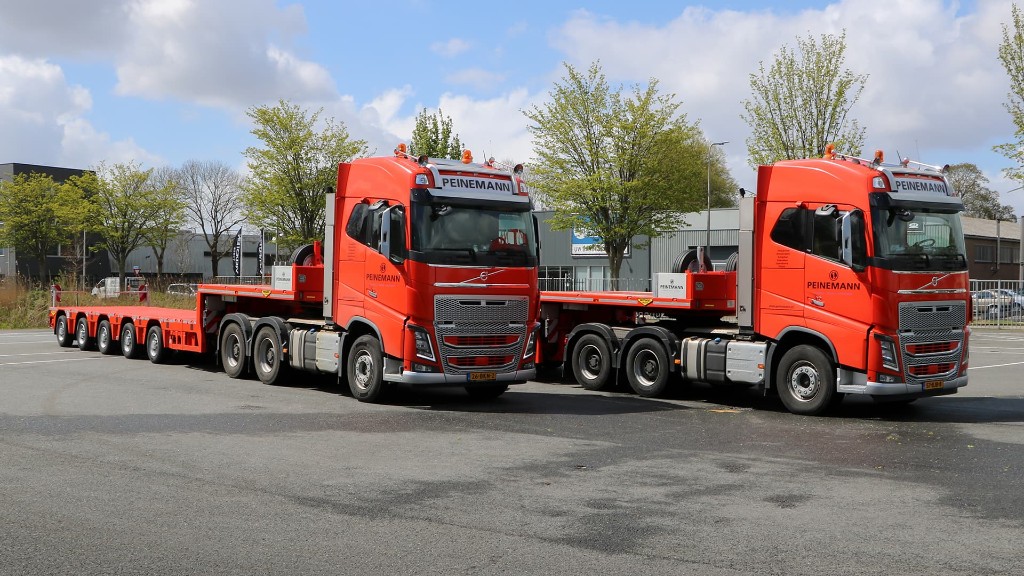 Technical
specifications
Kingpin load 25T
Bogie load 60T
Tare weight ca.16,7T
Platform height 870mm
Extension 6250mm
Total extended lenght 19330mm
Specification sheet
Related
products
This 6-axle ballast semi low loader is non-extendable and specially designed for the transport of crane ballast and boom parts. You can work safely thanks to the low loading floor. The PL2 pendle axles guarantee a strong trailer with a high payload.
This 6-axle pendle axle semi low loader has a loading capacity of approximately 81.6 tonnes thanks to its low weight. The trailer extends once and can reach a length of 22.5 meters.
This 8-axle pendle axle semi low-loader is designed as a 2 + 6 version. This version extends to 34 meters. The PL2 pendle axles ensure a strong trailer, with a high payload.
Innovations
and techniques
Our PL2 pendle axles are of high quality. Thanks to the latest computer and production technologies, we have been able to build our pendle axles stronger and lighter.
The anti-corrosion protection of a trailer is essential, you cannot simply do it 'again', it has to be done right first time!