Blog: Trends and developments
For all your construction and infra­struc­ture transport
The construction and infrastructure market is always in motion, literally and figuratively. Ever-greaterand more complex projects that demand innovative and larger machines are a few examples of this.
Sustainable operations are essential in the modern construction industry. We have mapped out the latest trends and developments especially for you. If you would like to know more about these issues, please use the link below
What are you transporting?
As construction projects and equipment evolve, the demands placed on special transport solutions must keep pace. We keep up to date with all the latest developments and we also adapt quickly to keep up. To provide you with an indication of which trailers you can use for a particular type of machine or materials, we have divided this up further below.
In the construction machines category, we use the standard classification used throughout the sector. An overview of the construction machines classified as Compact, Medium and Heavy is provided here. With these classifications, we describe what falls within a category and the transport solutions that we can offer for these machines.
The transportation of building and construction materials covers many areas. This is because there are a wide variety of materials that may need to be transported. We make a distinction between small materials (divisible load) and large materials (indivisible load). Within these categories, we also list the transport solutions that you can use for these materials.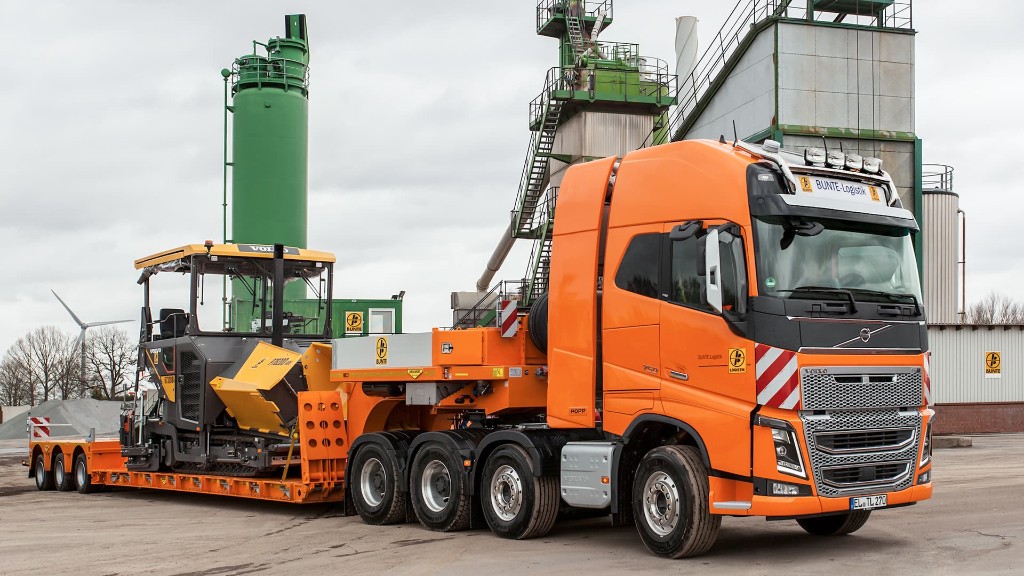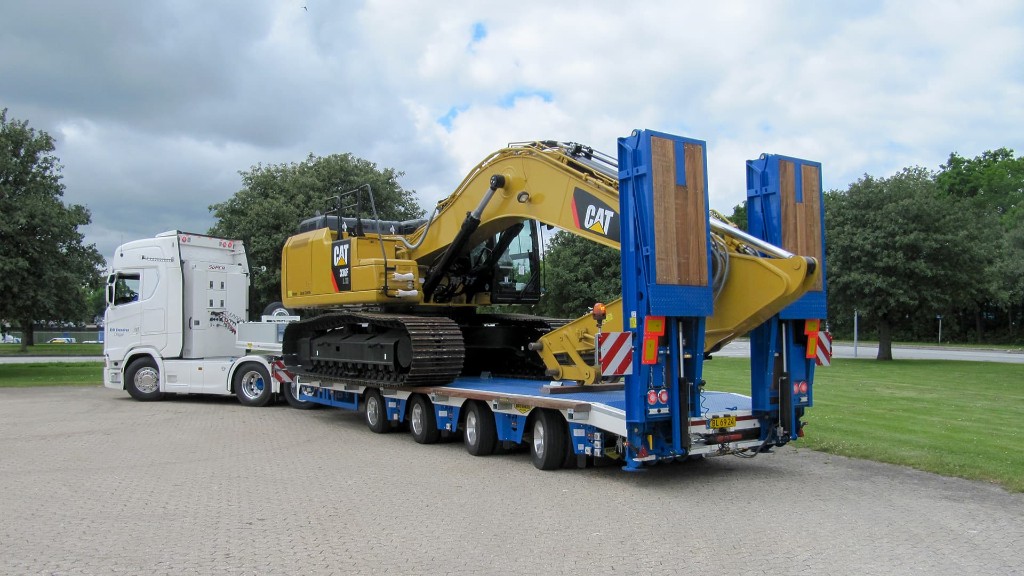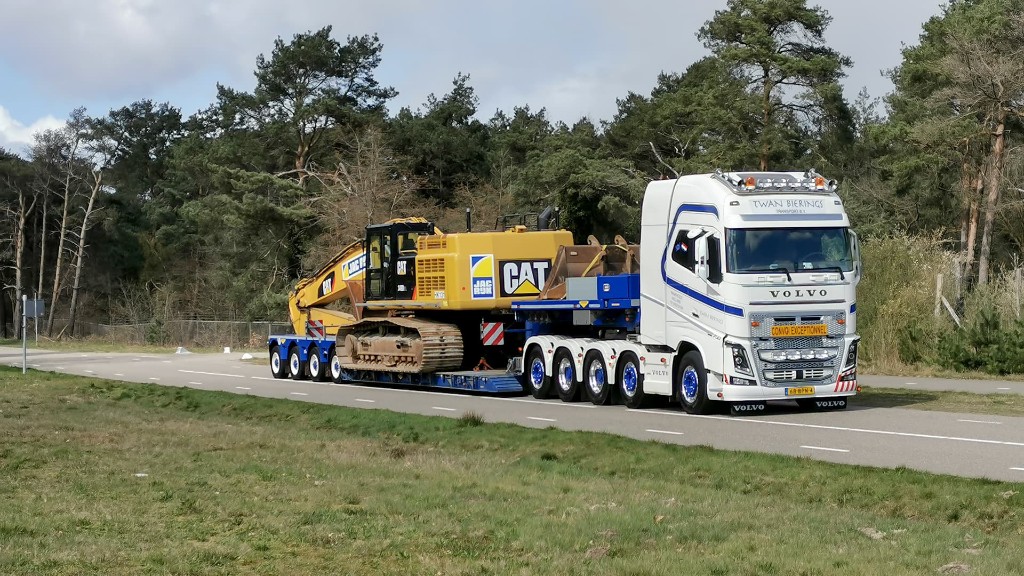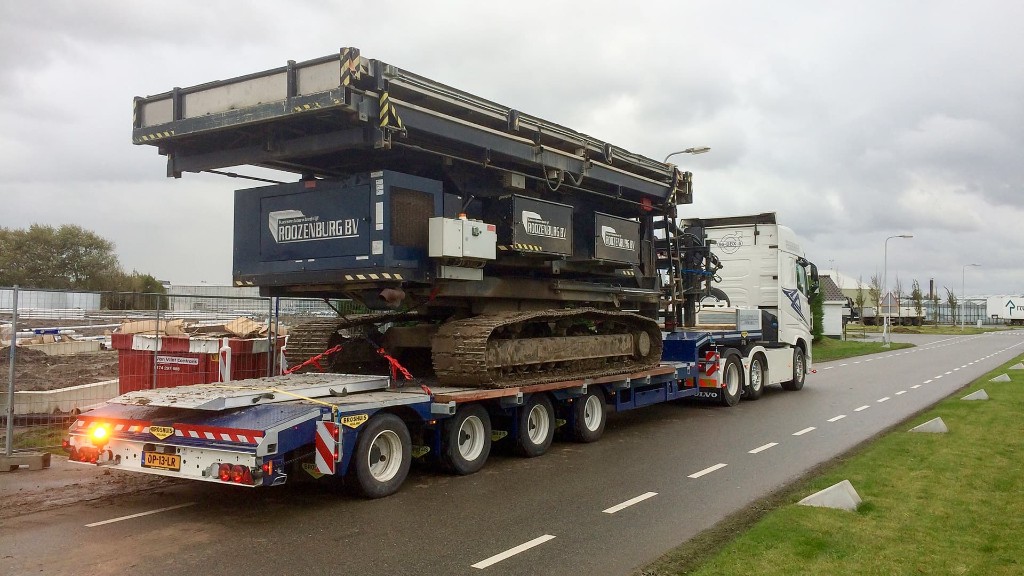 Technical solutions
#ONLYBROSHUIS
Maximum grip due to grip strips
To get more grip when loading and unloading the construction machines, the wheel well is equipped with grip strips. These steel plaster strips are attached and welded over the full width of the wheel well. This offers maximum grip whilst extending.
Reinforced cargo bed
We have installed extra reinforcement in the shape of a cloverleaf under the chequer plate cargo bed. This prevents the bed from being deformed due to frequent movement on and off the trailer by construction machines. You can be assured that the trailer is robust.
To close the wheel wells, we have now designed an extremely light filler piece.
This fill piece is lighter and easier to handle than the hardwood variant. The fill piece is 18% lighter and can support no-less than 35% more load than the hardwood option.
We have specially equipped this ECO ramp with a crane arm recess. This way, the crane arm can also extend into the ramp. The crane arm recess is open from both front and rear, so that the machine can be placed in the correct position on the trailer in accordance with its weight.